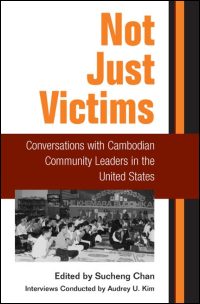 Not Just Victims
Conversations with Cambodian Community Leaders in the United States
The drama of Cambodian migration to, and resettlement in, the United States
Paper – $23
978-0-252-07101-0
Publication Date: February 2003
About the Book
Wars in Southeast Asia drove unprecedented numbers of Cambodian refugees to settle in the United States. From southern California to New England, Cambodian communities took root amidst struggles of assimilation and triumphs of adaptation.
In Not Just Victims, Sucheng Chan offers oral histories based on conversations with Cambodian community leaders in eight American cities: Long Beach, Philadelphia, Washington, D.C., Seattle, Portland, Tacoma, and the Massachusetts towns of Fall River and Lowell. Eschewing victimization narratives, these accounts provide vividly detailed descriptions of Cambodian refugees building new lives in the United States. Chan's introduction places their stories against the backdrop of recent Cambodian history, from the civil war through the bloody Khmer Rouge revolution to the Vietnamese occupation. In addition, Chan includes an essay on oral history.
About the Author
Sucheng Chan
is professor emerita and former chair of the Department of Asian American Studies at the University of California at Santa Barbara. She is the author or editor of many books, including
Asian Americans: An Interpretive History, Claiming America: Constructing Chinese American Identities during the Exclusion Era
, and
Survivors: Cambodian Refugees in the United States
.
---
Also by this author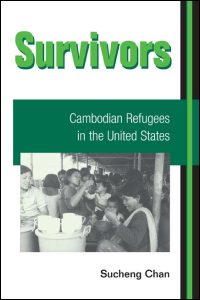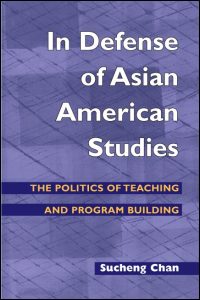 Reviews
"
Not Just Victims
allows for a new, 'whole' perspective about the Cambodian community to unfold."--
International Examiner
"A nuanced and moving portrait of a people actively struggling to overcome one of the twentieth century's most horrific wars."--
Asian Affairs
"
Not Just Victims
is inspirational in the way it affirms the resilience of Cambodian culture. [Contains] a wealth of information for the resourceful ehtnographer who seeks to understand Khmer culture in transformation in the United States."--
Journal of American Ethnic History
---
Blurbs
"Not Just Victims is of very high quality as a piece of scholarship. The review of the literature on Cambodia and Cambodian refugees is extraordinary. The book contains easily the single best synthesis of Cambodian history, migration, and resettlement I have ever read."--Jeremy Hein, author of From Vietnam, Laos, and Cambodia: A Refugee Experience in the United States
---