Women's History in Global Perspective, Volume 1
Writings by top scholars on issues in women's history around the world
Paper – $28
978-0-252-07183-6
Publication Date
Paperback: 01/01/2004
Cloth: 10/11/2004
About the Book
The American Historical Association's Committee on Women Historians commissioned some of the pioneering figures in women's history to prepare essays in their respective areas of expertise. Volume 1 of the three-volume series addresses the comparative themes that the editors and contributors see as central to understanding women's history around the world. Authors like Margaret Strobel, Alice Kessler-Harris, and Mrinalini Sinha provide overviews of the theory and practice of women's and gender history and analyze family history, nationalism, and work. Editor Bonnie G. Smith rounds out the collection with essays on religion, race, ethnicity, and the different varieties of feminism.
Authoritative and wide-ranging, Women's History in Global Perspective, Volume 1, offers an invaluable resource on the thought and methods of a generation's leading figures in feminist scholarship.
Contributors: Marjorie Bingham, Julia Clancy-Smith, Susan Kent, Alice Kessler-Harris, Mary Jo Maynes, Pamela Scully, Mrinalini Sinha, Margaret Strobel, and Ann B. Waltner
About the Author
Bonnie G. Smith
is the Board of Governors Distinguished Professor Emerita of History and former director of the Institute for Research on Women at Rutgers University. She is the author of
Confessions of a Concierge: Madame Lucie's History of Twentieth-Century France
and many other books.
---
Also by this author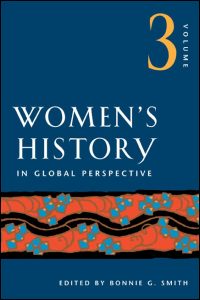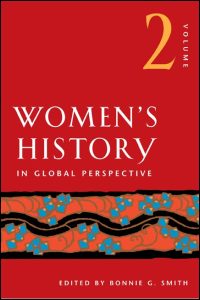 Reviews
---
Blurbs
"The vast new evidence of our global connectedness has revived the imperative to understand the world better and especially to bring into focus the worldwide history of women. These volumes are devoted to surveying the most recent findings on women and gender in hopes of bringing teachers at all levels a practical introduction to the new data, historical issues, and historiographical debates from all regions of the world."--Bonnie G. Smith, from the Introduction to Volume 1
---