Women's History in Global Perspective, Volume 3
Essays on overlooked topics in women's history
Paper – $23
978-0-252-07234-5
Publication Date
Paperback: 01/01/2005
Cloth: 05/16/2005
About the Book
The concluding volume of
Women's History in Global Perspective
discusses contemporary trends in gender and women's history. Bonnie G. Smith edits essays that include women and gender in the history of sub-Saharan Africa and Middle Eastern women since the rise of Islam. Other contributors offer a transnational approach to women in early and modern Europe; look at women's history in Russia and the Soviet Union; discuss the national period in Latin American women's history; and provide a global perspective on women in North American history after 1865.
Contributors: Bonnie S. Anderson, Ellen Dubois, Barbara Engel, Cheryl Johnson-Odim, Nikki R. Keddie, Asuncion Lavrin, and Judith P. Zinsser
About the Author
Bonnie G. Smith
is the Board of Governors Distinguished Professor Emerita of History and former director of the Institute for Research on Women at Rutgers University. She is the author of
Confessions of a Concierge: Madame Lucie's History of Twentieth-Century France
and many other books.
---
Also by this author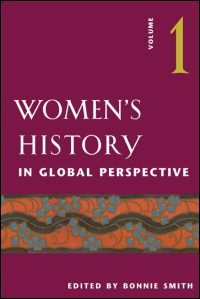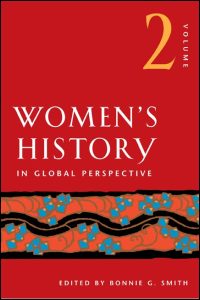 Reviews
---
Blurbs
"The vast new evidence of our global connectedness has revived the imperative to understand the world better and especially to bring into focus the worldwide history of women. These volumes are devoted to surveying the most recent findings on women and gender in hopes of bringing teachers at all levels a practical introduction to the new data, historical issues, and historiographical debates from all regions of the world."--Bonnie G. Smith, from the Introduction to Volume 1
---