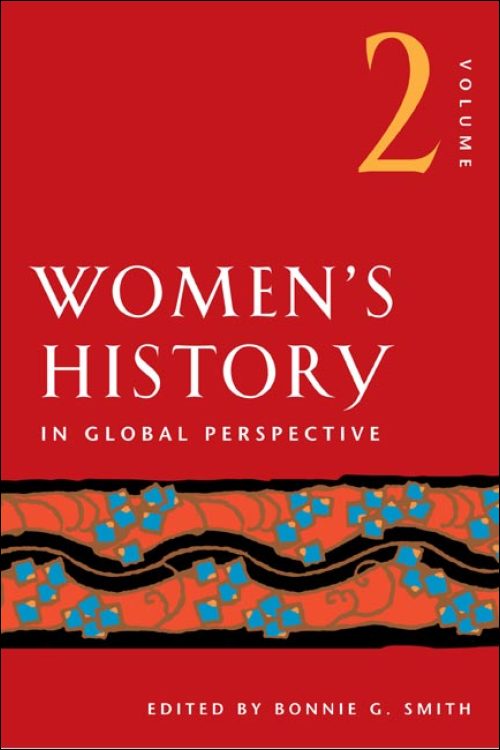 Women's History in Global Perspective, Volume 2
Women in history from prehistoric times to 1865
Paper – $28
978-0-252-07249-9
Publication Date
Paperback: 01/01/2005
Cloth: 08/01/2005
About the Book
In Volume 2 of
Women's History in Global Perspective
, Bonnie G. Smith curates more essays by pioneering thinkers on issues that have shaped the history of women, this time with a focus on particular places and particular eras. The collection examines women from prehistory to ancient civilizations in Egypt, Israel, India, and beyond; a survey of women history in China, Japan, and Korea; women and gender in South and South East Asia; medieval women; women and gender in Colonial Latin America; and the history of women in the United States to 1865.
Inclusive and wide-ranging, Women's History in Global Perspective, Volume 2, offers an invaluable collection of feminist scholarship on overlooked and marginalized topics.
Contributors: Judith M. Bennett, Kathleen Brown, Brady Hughes, Sarah Shaver Hughes, Susan Mann, Barbara N. Ramusack, and Ann Twinam.
About the Author
Bonnie G. Smith
is the Board of Governors Distinguished Professor Emerita of History and former director of the Institute for Research on Women at Rutgers University. She is the author of
Confessions of a Concierge: Madame Lucie's History of Twentieth-Century France
and many other books.
---
Also by this author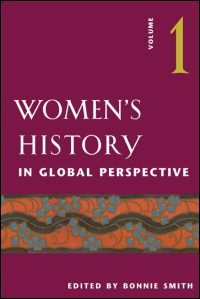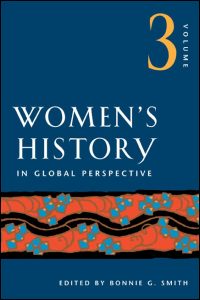 Reviews
---
Blurbs
"The vast new evidence of our global connectedness has revived the imperative to understand the world better and especially to bring into focus the worldwide history of women. These volumes are devoted to surveying the most recent findings on women and gender in hopes of bringing teachers at all levels a practical introduction to the new data, historical issues, and historiographical debates from all regions of the world."--Bonnie G. Smith, from the Introduction to Volume 1
---