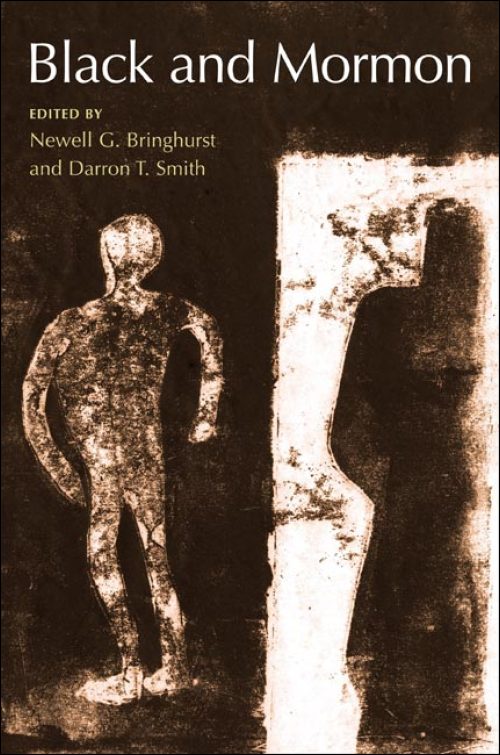 Black and Mormon
Taking stock of Mormon progress on the developing role of blacks
Cloth – $36.95
978-0-252-02947-9
Paper – $20.95
978-0-252-07356-4
eBook – $14.95
978-0-252-09060-8
Publication Date
Paperback: 02/27/2006
Cloth: 01/01/2004
About the Book
The year 2003 marked the twenty-fifth anniversary of the lifting of the ban excluding black members from the priesthood of the Mormon church. The articles collected in Newell G. Bringhurst and Darron T. Smith's
Black and Mormon
look at the mechanisms used to keep blacks from full participation, the motives behind the ban, and the kind of changes that have--and have not--taken place within the church since the revelation responsible for its end.
This challenging collection is required reading for anyone concerned with the history of racism, discrimination, and the Latter-day Saints.
About the Author
Newell G. Bringhurst
teaches history and political science at the College of the Sequoias in Visalia, California. He is the author of
Brigham Young and the Expanding American Frontier
and other books.
Darron T. Smith
is an African American convert to the LDS church. He is the author of
What Matters Most: A Story of Human Struggle and Potential
and is currently a lecturer at Utah Valley State College.
---
Also by this author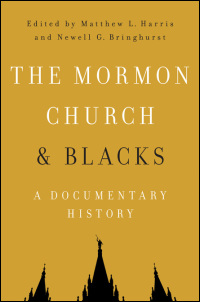 Reviews
"One of the most far-reaching studies of black Mormons to date."--Publishers Weekly

"Bringhurst and Smith have edited an outstanding series of essays on the problems of racism among the Mormons and the exclusion of African American men from the priesthood of the Church of Jesus Christ of Latter-day Saints."--Choice

"Black and Mormon eloquently demonstrates how external social events influenced the Church's policy of denying blacks the priesthood for more than a century."--BYU Studies
---