Battles and Leaders of the Civil War
Volume 6
First-hand accounts from both commanders and enlisted men of important leaders and major battles of the Civil War
Paper – $25.95
978-0-252-07451-6
eBook – $14.95
978-0-252-09089-9
Publication Date
Paperback: 01/01/2007
About the Book
The first four volumes of
Battles and Leaders of the Civil War,
published in the late nineteenth century, became the best-selling and most frequently cited works ever published on the Civil War.
Volume 6
(like
Volume 5
), assembled by the acclaimed military historian Peter Cozzens, carries on the tradition of its namesake, offering a dazzling new collection of articles written by military and civilian leaders, North and South, on a broad array of war-related topics.
Sifting carefully through reports from newspapers, magazines, personal memoirs, and letters, Peter Cozzens's Volume 6 brings readers more of the best first-person accounts of marches, encampments, skirmishes, and full-blown battles, as seen by participants on both sides of the conflict. Alongside the experiences of lower-ranking officers and enlisted men are accounts from key personalities including General John Gibbon, General John C. Lee, and seven prominent generals from both sides offering views on "why the Confederacy failed." This volume includes one hundred twenty illustrations, including sixteen previously uncollected maps of battlefields, troop movements, and fortifications.
About the Author
Peter Cozzens
is a Foreign Service officer with the U.S. Department of State and the author or editor of many books on the Civil War, including
Battles and Leaders of the Civil War: Volume 5; General John Pope: A Life for the Nation;
and the trilogy
No Better Place to Die: The Battle of Stones River, This Terrible Sound: The Battle of Chickamauga,
and
The Shipwreck of Their Hopes: The Battles for Chattanooga.
---
Also by this author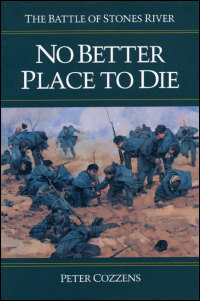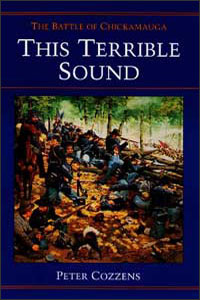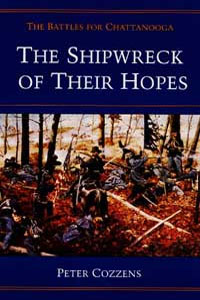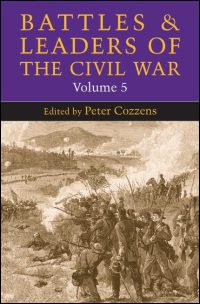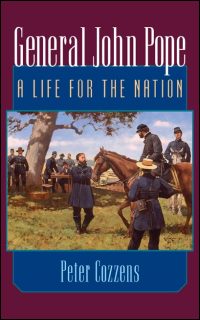 Reviews
"Sure to interest readers as much as the original series and is highly recommended for public as well as academic libraries."--Library Journal

"Sizzling with essays, testimonies, and writings about individuals and events that affected conflict outcomes of the Civil War. . . . This rich compilation was gathered from original articles published immediately following the war. Far from dry, these are lively and obscure accounts."--Foreword Magazine
---