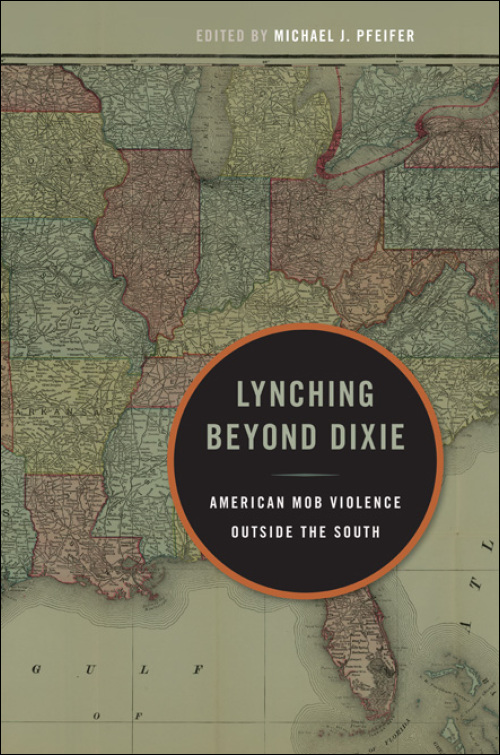 Lynching Beyond Dixie
American Mob Violence Outside the South
Lynching as a national phenomenon
Cloth – $125
978-0-252-03746-7
Paper – $30
978-0-252-07895-8
eBook – $19.95
978-0-252-09465-1
Publication Date
Paperback: 03/19/2013
Cloth: 03/19/2013
About the Book
In recent decades, scholars have explored much of the history of mob violence in the American South, especially in the years after Reconstruction. However, the lynching violence that occurred in American regions
outside
the South, where hundreds of persons, including Hispanics, whites, African Americans, Native Americans, and Asian Americans died at the hands of lynch mobs, has received less attention. This collection of essays by prominent and rising scholars fills this gap by illuminating the factors that distinguished lynching in the West, the Midwest, and the Mid-Atlantic. Contributors compare the episodes and patterns of lynching in these regions with those that occurred in the South, placing the violence within a broader context of the development of American criminal justice in the late nineteenth and early twentieth centuries. The volume adds to a more comprehensive history of American lynching and will appeal to all readers interested in the history of violence across the varied regions of the United States.
Contributors are Jack S. Blocker Jr., Brent M. S. Campney, William D. Carrigan, Sundiata Keita Cha-Jua, Dennis B. Downey, Larry R. Gerlach, Kimberley Mangun, Helen McLure, Michael J. Pfeifer, Christopher Waldrep, Clive Webb, and Dena Lynn Winslow.
About the Author
Michael J. Pfeifer
is an associate professor of history at John Jay College of Criminal Justice, CUNY, and at the CUNY Graduate Center and the author of
Rough Justice: Lynching and American Society, 1874-1947
and
The Roots of Rough Justice: Origins of American Lynching.
---
Also by this author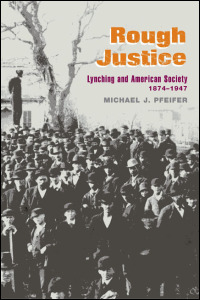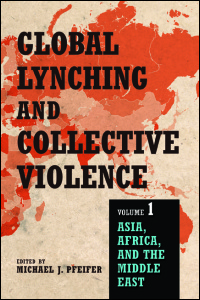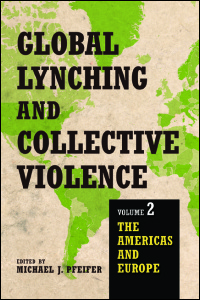 Reviews
"The essays collected in this volume remind us, no region of the country--and no ethnic group--was spared the spectacle of lynch mobs in the 19th or early-20th centuries."--
Shepherd Express
"These perceptive case studies underscore Pfeifer's contention that lynching was a national phenomenon that disrupted the transition from 'rough justice' to 'due process.'--
The Journal of Arizona History
"Each essay expands understanding of lynching and shows how deeply the practice was embedded in the cultural DNA of the nation. . . . Thought-provoking and impressively researched."--
The Journal of American History
"Michael Pfeifer, the editor of
Lynching Beyond Dixie
, has emerged as one of the most important contributors to the scholarship on lynching. . . . Reminding us that lynching was a national phenomenon that reflected national, no less than regional, anxieties."--
The Journal of the Illinois State Historical Society
"
Lynching Beyond Dixie
, admirably fulfills its title's promise in extending our gaze beyond teh former Confederacy to recognize "rough justice" as a national -- not simply a regional -- phenomenon."--
Utah Historical Quarterly
"The book brings together interesting case studies, new empirical evidence, and challenging perspectives. Most importantly, it clearly demonstrates the "Southern exceptionalism" in the study of lynching is no longer tenable."--
Criminal Law & Criminal Justice Books
"Michael J. Pfeifer is the most important historian of lynching since W. Fitzhugh Brundage began reinvigorating the field in the early 1990s, and Pfeifer solidifies this position with an excellent collection of essays that pushes us to consider lunching as a national phenomenon rather than as something unique to the American South."--
Kansas History: A Journal of the Central Plains

"These essays are thoughtful, engaging, and clearly written. Taken as a whole, the collection will force scholars to ponder how they study mob violence in America and to begin to broaden what they think of location, motivation, and response when they discuss that violence."--The Annals of Iowa
---
Blurbs
"Theoretically sophisticated, well documented, and superbly written, this volume provides an in-depth examination of lynching outside the South and will stand out as a fresh and unique contribution to recent scholarship on lynching."--Margaret Vandiver, author of Lethal Punishment: Lynchings and Legal Executions in the South

"A must read for all historians who work on lynching and mob violence in American history."--Manfred Berg, author of Popular Justice: A History of Lynching in America
---