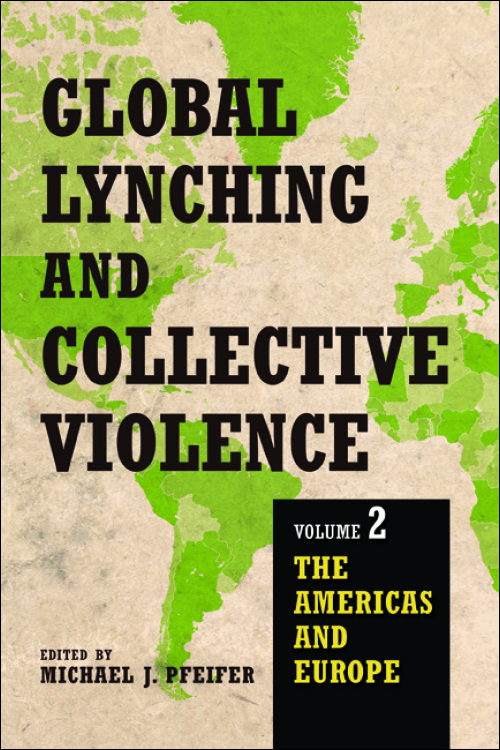 Global Lynching and Collective Violence
Volume 2: The Americas and Europe
Informal justice, from warring nuns to Milwaukee skinheads
Cloth – $110
978-0-252-04138-9
Paper – $28
978-0-252-08290-0
eBook – $19.95
978-0-252-09998-4
Publication Date
Paperback: 10/16/2017
Cloth: 10/16/2017
About the Book
In this second volume of the groundbreaking survey, Michael J. Pfeifer edits a collection of essays that illuminates lynching and other extrajudicial "rough justice" as a transnational phenomenon responding to cultural and legal issues.
The volume's European-themed topics explore why three communities of medieval people turned to mob violence, and the ways exclusion from formal institutions fueled peasant rough justice in Russia. Essays on Latin America examine how lynching in the United States influenced Brazilian debates on race and informal justice, and how shifts in religious and political power drove lynching in twentieth-century Mexico. Finally, scholars delve into English Canadians' use of racist and mob violence to craft identity; the Communist Party's Depression-era campaign against lynching in the United States; and the transnational links that helped form--and later emanated from--Wisconsin's notoriously violent skinhead movement in the late twentieth century.
Contributors: Brent M. S. Campney, Amy Chazkel, Stephen P. Frank, Dean J. Kotlowski, Michael J. Pfeifer, Gema Santamaría, Ryan Shaffer, and Hannah Skoda.
About the Author
Michael J. Pfeifer
is a professor of history at John Jay College of Criminal Justice and the CUNY Graduate Center. He is the author of
Rough Justice: Lynching and American Society, 1874-1947
and
The Roots of Rough Justice
, and editor of
Lynching Beyond Dixie: American Mob Violence Outside the South
and
Global Lynching and Collective Violence, Volume 1: Asia, Africa, and the Middle East
.
---
Also by this author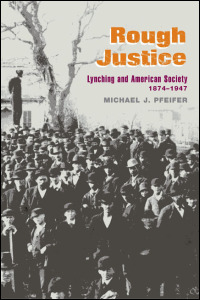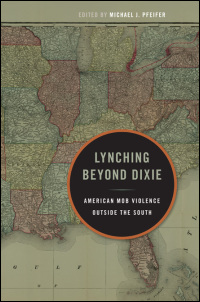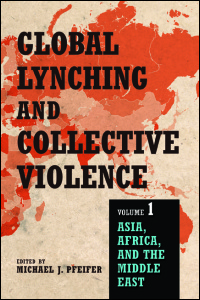 Reviews
---
Blurbs
"Global Lynching and Collective Violence, Volume 2 broadens our perspective on lynching beyond the American South. The essays in the collection are theoretically sophisticated and well documented. This book will be a standard work in the field."--Margaret Vandiver, author of Lethal Punishment: Lynchings and Legal Executions in the South

"This impressive collection greatly contributes to our understanding of lynching, calling attention to its long-neglected global and transnational dimensions. It is an indispensable resource for anyone interested in studying mob violence from an international perspective."—Simon Wendt, author of The Spirit and the Shotgun: Armed Resistance and the Struggle for Civil Rights
---