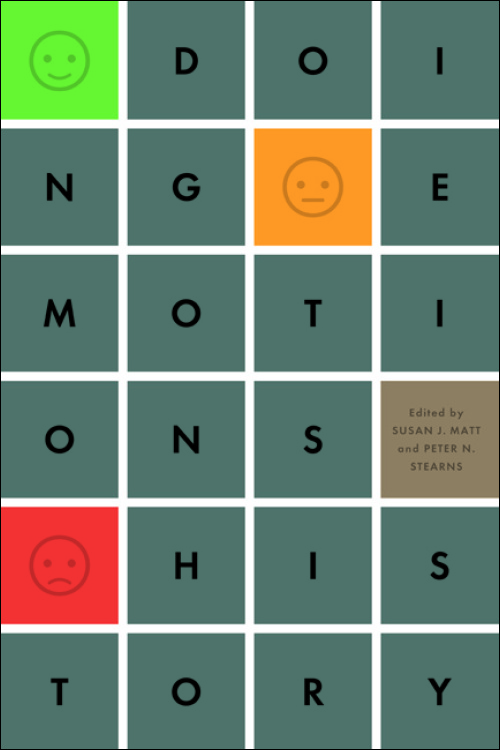 Doing Emotions History
More than a feeling--studying the emotional life of the past
Cloth – $110
978-0-252-03805-1
Paper – $27
978-0-252-07955-9
eBook – $19.95
978-0-252-09532-0
Publication Date
Cloth: 01/06/2014
About the Book
How do emotions change over time? When is hate honorable? What happens when "love" is translated into different languages? Such questions are now being addressed by historians who trace how emotions have been expressed and understood in different cultures throughout history.
Doing Emotions History
explores the history of feelings such as love, joy, grief, nostalgia as well as a wide range of others, bringing together the latest and most innovative scholarship on the history of the emotions.
Spanning the globe from Asia and Europe to North America, the book provides a crucial overview of this emerging discipline. An international group of scholars reviews the field's current status and variations, addresses many of its central debates, provides models and methods, and proposes an array of possibilities for future research. Emphasizing the field's intersections with anthropology, psychology, sociology, neuroscience, data-mining, and popular culture, this groundbreaking volume demonstrates the affecting potential of doing emotions history.
Contributors are John Corrigan, Pam Epstein, Nicole Eustace, Norman Kutcher, Brent Malin, Susan Matt, Darrin McMahon, Peter N. Stearns, and Mark Steinberg.
About the Author
Susan Matt is a professor and chair of the department of history at Weber State University in Ogden, Utah, and the author of Homesickness: An American History. Peter N. Stearns is the Provost of George Mason University and the author of Revolutions in Sorrow: American Death Experience and Policy in Global Context.
Reviews
"The essays goad historians to bravely study how emotions and emotional standards change when society modernizes. Recommended."--
Choice
"An essential reference for those in emotions history and for anyone who wants to understand the contours and promises of this emerging field."--
Canadian Journal of History
---
Blurbs
"An excellent collection. Many of these essays represent the state of the art in the history of emotions, combining a very sophisticated understanding of the relations between emotional experience and emotional expression, between practices and feelings, between self and collectivity."--William M. Reddy, author of The Making of Romantic Love: Longing and Sexuality in Europe, South Asia, and Japan, 900–1200 CE
---