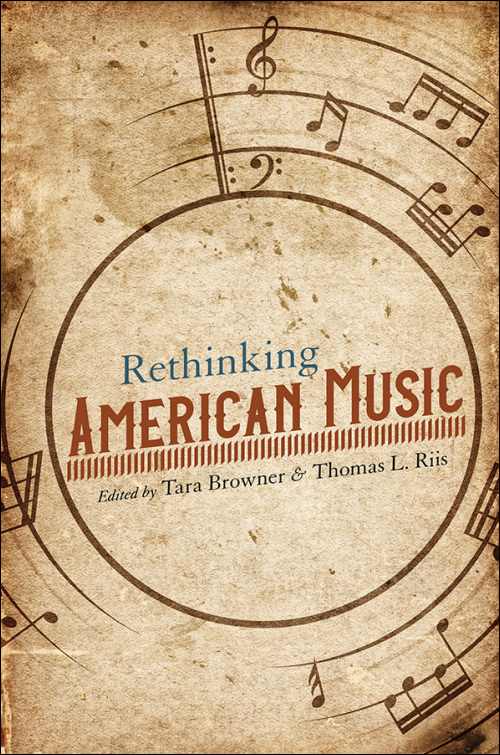 Rethinking American Music
Eclectic topics, cutting-edge research, and America's musical heritage
Cloth – $110
978-0-252-04232-4
Paper – $35
978-0-252-08410-2
eBook – $19.95
978-0-252-05115-9
Publication Date
Paperback: 03/25/2019
Cloth: 03/25/2019
About the Book
In
Rethinking American Music
, Tara Browner and Thomas L. Riis curate essays that offer an eclectic survey of current music scholarship. Ranging from Tin Pan Alley to Thelonious Monk to hip hop, the contributors go beyond repertory and biography to explore four critical yet overlooked areas: the impact of performance; patronage's role in creating music and finding a place to play it; personal identity; and the ways cultural and ethnographic circumstances determine the music that emerges from the creative process. Many of the articles also look at how a piece of music becomes initially popular and then exerts a lasting influence in the larger global culture. The result is an insightful state-of-the-field examination that doubles as an engaging short course on our complex, multifaceted musical heritage.
Contributors: Karen Ahlquist, Amy C. Beal, Mark Clague, Esther R. Crookshank, Todd Decker, Jennifer DeLapp-Birkett, Joshua S. Duchan, Mark Katz, Jeffrey Magee, Sterling E. Murray, Guthrie P. Ramsey Jr., David Warren Steel, Jeffrey Taylor, and Mark Tucker
* Publication of this book is supported by the Lloyd Hibberd Endowment of the American Musicological Society, funded in part by the National Endowment for the Humanities and the Andrew W. Mellon Foundation.
About the Author
Tara Browner
is a professor of ethnomusicology at the University of California, Los Angeles. Her books include
Heartbeat of the People: Music and Dance in the Northern Pow-Wow
.
Thomas L. Riis
is Professor of Music Emeritus and former director of the American Music Research Center at the University of Colorado, Boulder. He is the author of
Frank Loesser
.
---
Also by this author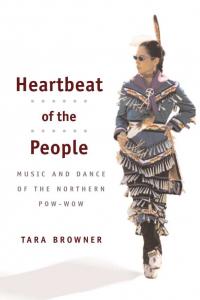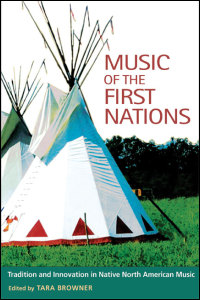 Reviews
"
Rethinking American Music
demonstrates the diversity of current scholarship on American music culture. . . . Recommended." --
Choice
"
Rethinking American Music
succeeds by honoring forebears, emphasizing areas of strength, reconfiguring some foundational narratives, and proffering some new scholarly directions." --
Journal of Folklore Research
"The editors identify four overarching issues in the book: performance, patronage, identity, and ethnography. Each theme encompasses three or four essays. Such an ambitious endeavor is laudable." --
American Music
---
Blurbs
"A marvelous compendium of scholarship in American music, this book illustrates the wondrous diversity of American musical culture from the eighteenth century to today. Essays on classical, sacred, popular, jazz, hip hop, and theatrical styles deal with performance, patronage, identity, and ethnography and illustrate wonderfully the breadth of Richard Crawford's enormous legacy in the field of Americanist music studies."--Katherine K. Preston, author of Opera for the People: English-Language Opera and Women Managers in Late 19th-Century America

"Stimulating and enjoyable to read. . . . A considerable contribution to studies of American music, not only for the presentation of original research but potentially more significantly for its reflections on research methodology and hermeneutics."--Deane L. Root, Editor in Chief, Grove Music Online
---