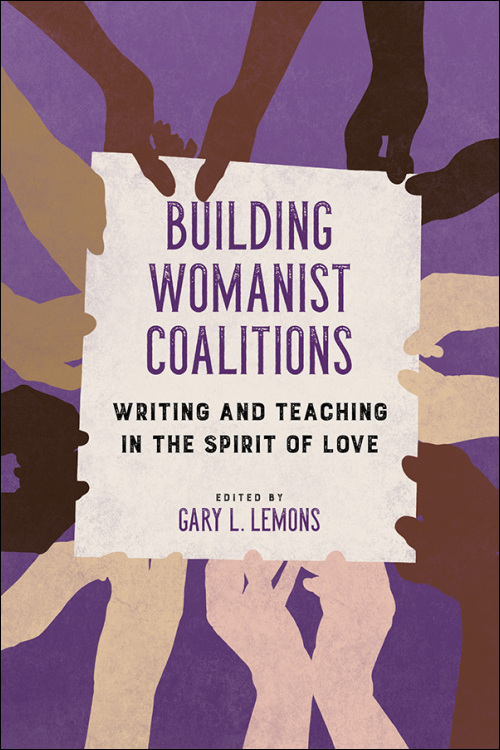 Building Womanist Coalitions
Writing and Teaching in the Spirit of Love
Harnessing the power of womanism in the classroom, the streets, and everyday life
Cloth – $110
978-0-252-04242-3
Paper – $28
978-0-252-08421-8
eBook – $19.95
978-0-252-05126-5
Publication Date
Paperback: 04/29/2019
Cloth: 04/29/2019
About the Book
Over the last generation, the womanist idea—and the tradition blooming around it—has emerged as an important response to separatism, domination, and oppression. Gary L. Lemons gathers a diverse group of writers to discuss their scholarly and personal experiences with the womanist spirit of women of color feminisms.
Feminist and womanist-identified educators, students, performers, and poets model the powerful ways that crossing borders of race, gender, class, sexuality, and nation-state affiliation(s) expands one's existence. At the same time, they bear witness to how the self-liberating theory and practice of women of color feminism changes one's life. Throughout, the essayists come together to promote an unwavering vein of activist comradeship capable of building political alliances dedicated to liberty and social justice.
Contributors: M. Jacqui Alexander, Dora Arreola, Andrea Assaf, Kendra N. Bryant, Rudolph P. Byrd, Atika Chaudhary, Paul T. Corrigan, Fanni V. Green, Beverly Guy-Sheftall, Susie L. Hoeller, Ylce Irizarry, M. Thandabantu Iverson, Gary L. Lemons, Layli Maparyan, and Erica C. Sutherlin.
About the Author
Gary L. Lemons is a professor of English at the University of South Florida. He is the author of Caught Up in the Spirit! Teaching for Womanist Liberation, Womanist Forefathers: Frederick Douglass and W. E. B. Du Bois, and Black Male Outsider, a Memoir: Teaching as a Pro-Feminist Man.
Reviews
"
Building Womanist Coalitions
is a helplful resource for an instructor interested in better understanding womanist readings and or methodologies into the classroom." --
Wabash Center Journal on Teaching
---
Blurbs
"Innovative, creative, and unapologetically spiritual, Building Womanist Coalitions reminds us why womanism is still as relevant today as it was several decades ago when Alice Walker first coined the term."--David Ikard, author of Lovable Racists, Magical Negroes, and White Messiahs
---