Blues Legacy
Tradition and Innovation in Chicago
Photographs by Peter M. Hurley
Chicago blues artists performing against the backdrop of history
Cloth – $110
978-0-252-04288-1
Paper – $24.95
978-0-252-08470-6
eBook – $14.95
978-0-252-05174-6
Publication Date
Paperback: 10/14/2019
Cloth: 10/14/2019
About the Book
Chicago blues musicians parlayed a genius for innovation and emotional honesty into a music revered around the world. As the blues evolves, it continues to provide a soundtrack to, and a dynamic commentary on, the African American experience: the legacy of slavery; historic promises and betrayals; opportunity and disenfranchisement; the ongoing struggle for freedom. Through it all, the blues remains steeped in survivorship and triumph, a music that dares to stare down life in all its injustice and iniquity and still laugh--and dance--in its face.
David Whiteis delves into how the current and upcoming Chicago blues generations carry on this legacy. Drawing on in-person interviews, Whiteis places the artists within the ongoing social and cultural reality their work reflects and helps create. Beginning with James Cotton, Eddie Shaw, and other bequeathers, he moves through an all-star council of elders like Otis Rush and Buddy Guy and on to inheritors and today's heirs apparent like Ronnie Baker Brooks, Shemekia Copeland, and Nellie "Tiger" Travis.
Insightful and wide-ranging, Blues Legacy reveals a constantly adapting art form that, whatever the challenges, maintains its links to a rich musical past.
* Publication of this book was supported in part by a grant from the Judith McCulloh Endowment for American Music.
About the Author
David Whiteis
is a journalist, writer, and educator living in Chicago. He is a past winner of the Blues Foundation's Keeping the Blues Alive Award for Achievement in Journalism. He is the author of
Southern Soul-Blues
and
Chicago Blues: Portraits and Stories
.
Peter M. Hurley
is a photographer, muralist, graphic designer, and songwriter, and an active contributing photographer to
Living Blues
magazine.
---
Also by this author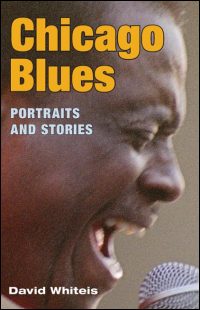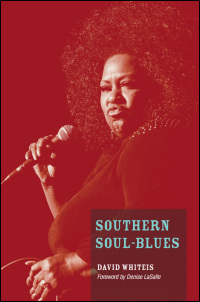 Reviews
"Appealing to serious jazz fans, Whiteis's history serves as a handy reference to Chicago blues. " --
Publishers Weekly
"Whiteis understands the art of keeping readers engaged while he adds to their understanding of the current Chicago blues community. . . . A book well-worth reading." --
Blues Blast Magazine
"David Whiteis' writing pulls you in exactly as sounds spilling out of a blues club on a summer night would pull you off the sidewalk to listen. He doesn't divorce himself from the narrative, which gives this work an intimacy, never letting it dissolve into an academic assignment." --
NewCity Lit
"Whiteis' knowledge of and love for his subject is strong and unquestionable and the reader is sure to feel and share the author's hope that the legacy continues." --
Living Blues
"[Whiteis's] spot-on assessments of the social andeconomic forces . . . are as essential as his encyclopedic knowledge of the artists' backgrounds and discographies." --
DownBeat
"Whiteis's book offers a lively tour of the music that grew out of the streets and churches and clubs of Chicago and that continues to evolve and shape roots music around the world." --
No Depression
"Even if you've previously read articles or heard interviews with the blues musicians profiled in
Blues Legacy
before, you are guaranteed to learn something new and interesting about them while reading this well-written and fastidiously researched book by Mr. Whiteis." --
Chicago Blues Guide
"Whiteis' tale mirrors what fans and blues musicians alike have experienced. That hypnotic calling of the blues. These profiles are essential for all fans to understand the universal calling that these musicians felt." --
Blues Music Magazine
---
Blurbs
"In his latest history on Chicago blues, Whiteis is as usual informative and stimulating, while addressing some considerably contentious issues. The author has long demonstrated that he is one of the best writers on blues. He has a way with words that can paint a vivid portrait of his subject or scene."--Robert Pruter, author of Chicago Soul

"It captures the changes that have confronted the Chicago blues community but also shows the continuity and affirmation of a viable, dynamic blues tradition. Whiteis remains one of the premier documentarians of the Chicago scene."--Barry Lee Pearson, author of Jook Right On: Blues Stories and Blues Storytellers
---