Chicago Blues
Portraits and Stories
The places and personalities of the Chicago Blues scene, past and present
Paper – $25
978-0-252-07309-0
Publication Date
Paperback: 01/01/2006
About the Book
Through revealing portraits of selected local artists and slice-of-life vignettes drawn from the city's pubs and lounges,
Chicago Blues
encapsulates the sound and spirit of the blues as it is lived today. As a committed participant in the Chicago blues scene for more than a quarter century, David Whiteis draws on years of his observations and extensive interviews to paint a full picture of the Chicago blues world, both on and off the stage.
In addition to portraits of blues artists he has personally known and worked with, Whiteis takes readers on a tour of venues like East of Ryan and the Starlight Lounge, home to artists such as Jumpin' Willie Cobbs, Willie D., and Harmonica Khan. He tells the stories behind the lives of past pioneers, including Junior Wells, pianist Sunnyland Slim, and harpist Big Walter Horton, whose music reflects the universal concerns with love, loss, and yearning that continue to keep the blues so vital for so many.
About the Author
David Whiteis
is a journalist, writer, and educator living in Chicago. He is a past winner of the Blues Foundation's Keeping the Blues Alive Award for Achievement in Journalism. He is the author of
Southern Soul-Blues
and
Blues Legacy: Tradition and Innovation in Chicago
.
---
Also by this author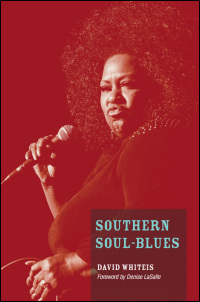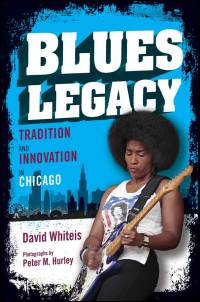 Reviews
"An inside job, a first-hand account that treats the music not as a pile of dusty old records but as a living, breathing art form. By focusing the majority of his detailed profiles on the also-rans rather than the cornerstone artists, Whiteis is able to address the honest realities of the contemporary working blues musician. By reporting from within the funky neighborhood bars in which the venerable music is continually reborn, he ensures that the blues is no museum exhibit."--Mojo

"An important document of the thriving Chicago blues scene, this fluidly written book is an essential addition for public libraries with blues and R&B-related collections as well as for academic libraries, especially those with collectiones geared toward the sociology of music and American studies. Highly recommended."--Library Journal

"As an active participant in the Chicago blues scene and a Maxwell Street habitué for more than a quarter century, journalist David Whiteis offers some tellingly insightful sociological observations on the intrinsic power of the music and draws on his extensive catalog of interviews over the years to present a kaleidoscopic picture of the Windy City blues world, both on and off stage. . . . Must reading for blues fans everywhere."--Sing Out!


---