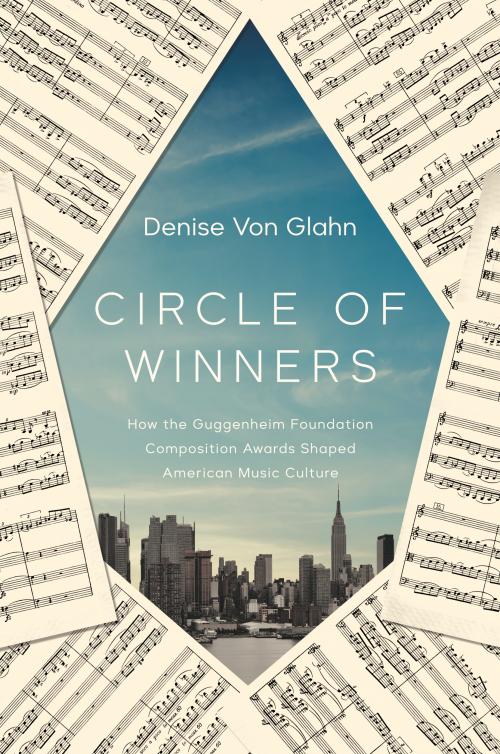 Circle of Winners
How the Guggenheim Foundation Composition Awards Shaped American Music Culture
An in-depth look at an essential institution's influence on twentieth-century American music
Cloth – $125
978-0-252-04509-7
Paper – $30
978-0-252-08722-6
eBook – $19.95
978-0-252-05441-9
Publication Date
Paperback: 08/01/2023
Cloth: 08/01/2023
About the Book
An essential high-culture institution, the John Simon Guggenheim Memorial Foundation has both supported and molded American musical culture. Denise Von Glahn examines the Foundation and its immense influence from the organization's prehistory and origins through the onset of World War II.
Funded by the Guggenheim mining fortune, the Foundation took early shape from the efforts of Carroll Wilson, Frank Aydelotte, and Henry Allen Moe--three Rhodes Scholars who initially struggled to envision and implement the organization's ambitious goals. Von Glahn also examines the career of the longtime musical advisor Thomas Whitney Surette while profiling early awardees Aaron Copland, Ruth Crawford Seeger, William Grant Still, Roger Sessions, George Antheil, and Carlos Chávez. She examines the processes behind their selection, their values and aesthetics, and their relationships with the insiders and others who championed their work.
* This book was published with support from the General Fund of the American Musicological Society, supported in part by the National Endowment for the Humanities and the Andrew W. Mellon Foundation, as well as a grant from the Henry and Edna Binkele Classical Music Fund.
About the Author
Denise Von Glahn
is a Professor of Musicology at Florida State University. She is the author of the books
The Sounds of Place: Music and the American Cultural Landscape
;
Music and the Skillful Listener: American Women Compose the Natural World
;
Libby Larsen: Composing an American Life
; and
Leo Ornstein: Modernist Dilemmas, Personal Choices
.
---
Also by this author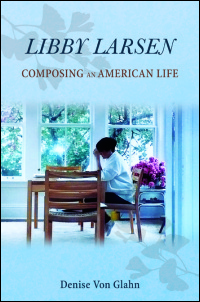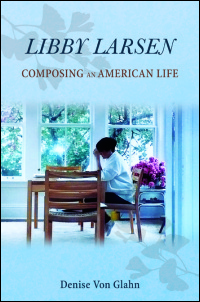 Reviews
---
Blurbs
"Denise Von Glahn's intricately researched new book deftly explains and exposes the inner workings of a culturally influential old boy's network--one we think we know, but of which we actually still know too little--and reveals the potential advantages and disadvantages that this set of circumstances brought about. Circle of Winners is a timely historical narrative within our current moment of cultural reckoning."--Amy C. Beal, author of Johanna Beyer
---