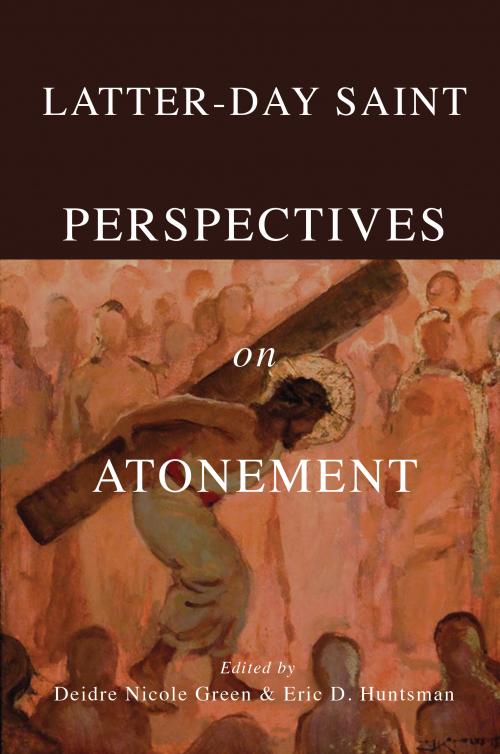 Latter-day Saint Perspectives on Atonement
New approaches to a central area of Latter-day Saint belief
Cloth – $125
978-0-252-04544-8
Paper – $35
978-0-252-08755-4
eBook – $19.95
978-0-252-05505-8
Publication Date
Paperback: 01/02/2024
Cloth: 01/02/2024
About the Book
The Church of Jesus Christ of Latter-day Saints and other Christians have always shared a fundamental belief in the connection between personal salvation and the suffering, death, and resurrection of Jesus Christ. While having faith in and experiencing the atonement of Christ remains a core tenet for Latter-day Saints, some thinkers have in recent decades reconsidered traditional understandings of atonement.
Deidre Nicole Green and Eric D. Huntsman edit a collection that brings together multiple and diverse approaches to thinking about Latter-day Saint views on this foundational area of theology. The essayists draw on and go beyond a wide range of perspectives, classical atonement theories, and contemporary reformulations of atonement theory. The first section focuses on scriptural and historical foundations while the second concentrates on theological explorations. Together, the contributors evaluate what is efficacious and ethical in the Latter-day Saint outlook and offer ways to reconceive those views to provide a robust theological response to contemporary criticisms about atonement.
Contributors: Nicholas J. Frederick, Fiona Givens, Deidre Nicole Green, Sharon J. Harris, J.B. Haws, Eric D. Huntsman, Benjamin Keogh, Ariel Bybee Laughton, Adam S. Miller, Jenny Reeder, T. Benjamin Spackman, and Joseph M. Spencer
About the Author
Deidre Nicole Green is an assistant professor of Latter-day Saint/Mormon studies at the Graduate Theological Union. She is the author of Works of Love in a World of Violence: Kierkegaard, Feminism, and the Limits of Self-Sacrifice. Eric D. Huntsman is a professor of ancient scripture at Brigham Young University. His many books include Becoming the Beloved Disciple: Coming unto Christ through the Gospel of John.
Reviews
---
Blurbs
"This is a landmark work that fills a desperate need for more serious attention to philosophy and theology in the Mormon tradition."--Matthew Bowman, author of Christian: The Politics of a Word in America
---