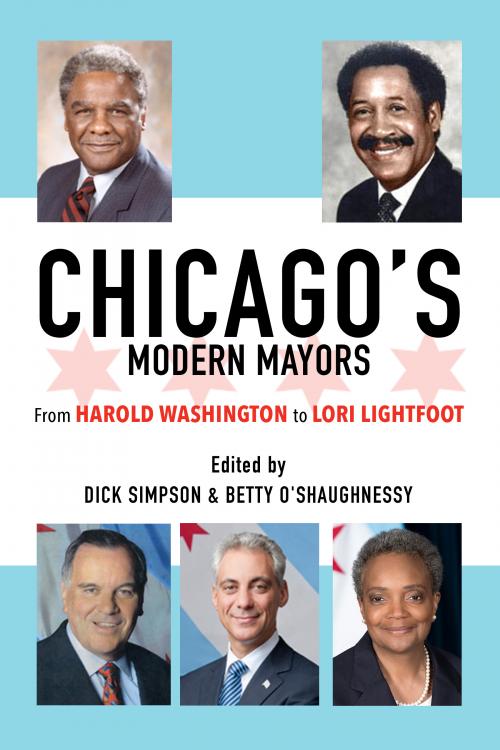 Chicago's Modern Mayors
From Harold Washington to Lori Lightfoot
Political profiles of five mayors and their lasting impact on the city
Cloth – $110
978-0-252-04560-8
Paper – $24.95
978-0-252-08771-4
eBook – $14.95
978-0-252-05526-3
Publication Date
Paperback: 01/23/2024
Cloth: 01/23/2024
About the Book
Chicago's transformation into a global city began at City Hall. Dick Simpson and Betty O'Shaughnessy edit in-depth analyses of the five mayors that guided the city through this transition beginning with Harold Washington's 1983 election: Washington, Eugene Sawyer, Richard M. Daley, Rahm Emmanuel, and Lori Lightfoot. Though the respected political science, sociologist, and journalist contributors approach their subjects from distinct perspectives, each essay addresses three essential issues: how and why each mayor won the office; whether the city council of their time acted as a rubber stamp or independent body; and the ways the unique qualities of each mayor's administration and accomplishments influenced their legacy.
Filled with expert analysis and valuable insights, Chicago's Modern Mayors illuminates a time of transition and change and considers the politicians who--for better and worse--shaped the Chicago of today.Contributors: Monroe Anderson, Daniel Bliss, Dennis R. Judd, Kari Lydersen, Xolela Mangcu, Betty O'Shaughnessy, Marco Rosaire Rossi, Dick Simpson, Costas Spirou, and Gregory D. Squires
About the Author
Dick Simpson
is professor emeritus and former head of the Department of Political Science at the University of Illinois at Chicago, and a former Chicago alderman and congressional candidate. His books include
Democracy's Rebirth: The View from Chicago
and
Corrupt Illinois: Patronage, Cronyism, and Criminality
.
Betty O'Shaughnessy
is retired visiting lecturer at the University of Illinois at Chicago and former adjunct professor at Oakton Community College. Simpson and O'Shaughnessy are coauthors of
Winning Elections in the 21st Century
.
---
Also by this author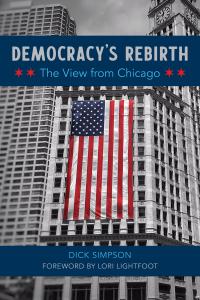 Reviews
---
Blurbs
"Simpson and O'Shaughnessy have put together a fascinating look at Chicago's mayors since Harold Washington's 1983 election. This book is a must-read for both political junkies and academics who hope to understand the politics of the modern American city."--Dominic A. Pacyga, author of Chicago: A Biography

"Chicago's Modern Mayors, thanks to the richness of its information and insights, is an essential book for anyone interested in the compelling history of Chicago and the continuing transformation of urban politics in our time."--Carl S. Smith, author of Chicago's Great Fire: The Destruction and Resurrection of an Iconic American City
---