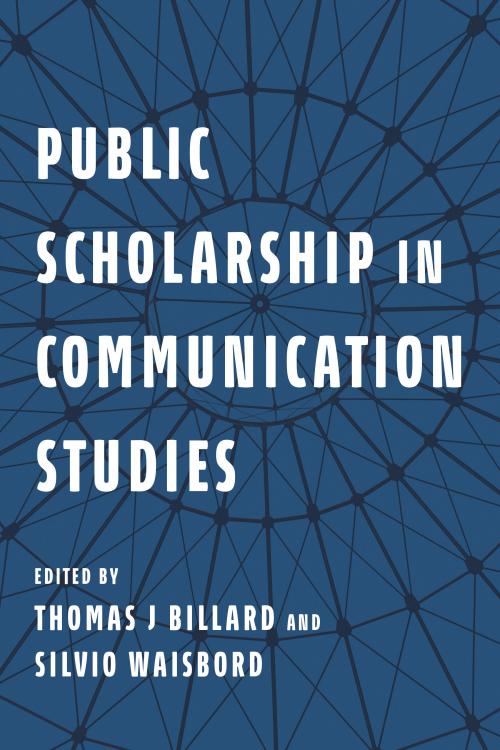 Public Scholarship in Communication Studies
A roadmap for producing knowledge to benefit community
Cloth – $110
978-0-252-04569-1
Paper – $30
978-0-252-08780-6
eBook – $19.95
978-0-252-05655-0
Publication Date
Paperback: 03/26/2024
Cloth: 03/26/2024
About the Book
Prometheus brought the gift of enlightenment to humanity and suffered for his benevolence. This collection takes on scholars' Promethean view of themselves as selfless bringers of light and instead offers a new vision of public scholarship as service to society.
Thomas J Billard and Silvio Waisbord curate essays from a wide range of specialties within the study of communication. Aimed at scholars and students alike, the contributors use approaches from critical meditations to case studies to how-to guides as they explore the possibilities of seeing shared knowledge not as a gift to be granted but as an imperative urging readers to address the problems of the world. Throughout the volume, the works show that a pivot to ideas of scholarship as public service is already underway in corners of communication studies across the country.
Visionary and provocative, Public Scholarship in Communication Studies proposes a needed reconsideration of knowledge and a roadmap to its integration with community.
Contributors: Elaine Almeida, Becca Beets, Thomas J Billard, Danielle K. Brown, Aymar Jean Christian, Stacey L. Connaughton, Paula Gardner, Larry Gross, Amy Jordan, Daniel Kreiss, Rachel Kuo, Susan Mancino, Shannon C. McGregor, Philip M. Napoli, Todd P. Newman, Srividya Ramasubramanian, Chad Raphael, Sue Robinson, Silvio Waisbord, Yidong Wang, and Holley Wilkin
About the Author
Thomas J Billard is an assistant professor in the School of Communication at Northwestern University. Their latest book is Voices for Transgender Equality: Making Change in the Networked Public Sphere. Silvio Waisbord is a professor at the School of Media and Public Affairs at George Washington University. His latest book is El Imperio de la Utopia: Mitos y realidades de la sociedad estadounidense.
---