Previous
6
7
8
9
10
11
12
13
14
15
Next
Religion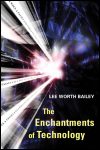 Author: Lee Worth Bailey
Pub Date: October 2005

A rollicking romp through our hidden assumptions about modern, technological existence learn more...


Neo-African Religions in a New World
Author: Edited by Patrick Bellegarde-Smith
Pub Date: July 2005

African religions as adapted and recontextualized in various New World environments learn more...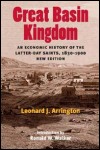 An Economic History of the Latter-day Saints, 1830-1900, New Edition
Author: Leonard J. Arrington
Pub Date: December 2005

An expansive masterpiece from a renowned historian learn more...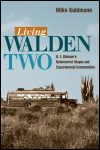 B. F. Skinner's Behaviorist Utopia and Experimental Communities
Author: Hilke Kuhlmann
Pub Date: June 2005

The secret life of Utopias and Utopians learn more...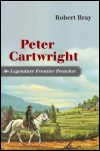 Author: Robert Bray
Pub Date: August 2005

The cantankerous western frontiersman who was "God's breaking plow on the prairie"--until he hit a stump with Abraham Lincoln standing on it learn more...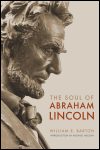 Author: William E. Barton
Pub Date: 2005

A wonderfully dispassionate look at Lincoln's religious passions learn more...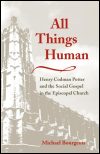 Henry Codman Potter and the Social Gospel in the Episcopal Church
Author: Michael Bourgeois
Pub Date: January 2004

First in depth study of the 6th Episcopal Bishop of New York and prominent voice in the Social Gospel movement learn more...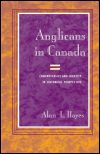 Controversies and Identity in Historical Perspective
Author: Alan L. Hayes
Pub Date: April 2004

The survey of the six most important chronic controversies in the history of the Anglican Church of Canada. learn more...


Author: Corinne Ondine Pache
Pub Date: January 2004

Baby heroes' essential role in Ancient Greek religion and mythology. learn more...


Jacobean Pamphlet Literature on Women
Author: Edited by Susan Gushee O'Malley
Pub Date: June 2004

Six complete, annotated pamphlets on the role of women in 17th Century society. They give insight into debates within English culture on gossips, treatises against wife-beating, superiority of women, and cross-dressing. learn more...


Previous
6
7
8
9
10
11
12
13
14
15
Next