Previous
2
3
4
5
6
7
8
9
10
11
Next
History, Am.: 19th C.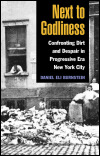 Confronting Dirt and Despair in Progressive Era New York City
Author: Daniel Eli Burnstein
Pub Date: Cloth: 2006; Paper: 2010

A window into Progressive Era social reform learn more...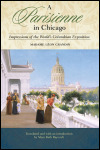 Impressions of the World's Columbian Exposition
Author: Madame Léon Grandin
Pub Date: March 2010

Keen impressions of fin de siècle Chicago from a French female perspective learn more...



Gender and Slavery in Antebellum Georgia
Author: Daina Ramey Berry
Pub Date: Cloth: 2007; Paper: 2010

Examining how labor and economy shaped family life for both women and men among the enslaved learn more...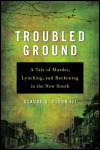 A Tale of Murder, Lynching, and Reckoning in the New South
Author: Claude A. Clegg III
Pub Date: December 2010

A deeply personal exploration of a city's shameful and forgotten past learn more...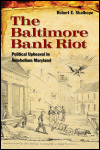 Political Upheaval in Antebellum Maryland
Author: Robert E. Shalhope
Pub Date: November 2009

Examining the causes and consequences of a scorching chapter in Maryland's history learn more...


Working Women and Economic Independence, 1865-1920
Author: Lara Vapnek
Pub Date: December 2009

Recasting the meaning of women's work in the early fight for gender equality learn more...


Railroad Brotherhoods, 1877-1917
Author: Paul Michel Taillon
Pub Date: January 2009

Railroad brotherhoods' dynamic impact on American labor relations and national politics learn more...


Author: Irving Cutler
Pub Date: Cloth: 1996; Paper: 2009

The fascinating, fully illustrated story of Chicago's vibrant Jewish community learn more...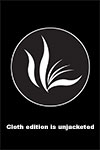 Author: Edited by William C. Edwards and Edward Steers Jr.
Pub Date: April 2009

The authoritative published record of the Lincoln assassination investigation learn more...


Author: Brian Dirck
Pub Date: January 2009

What the law did to and for Abraham Lincoln, and its important impact on his future presidency learn more...


Previous
2
3
4
5
6
7
8
9
10
11
Next