This August marked the 400th anniversary of slaves arriving in America. To commemorate the anniversary, The New York Times Magazine launched the 1619 Project, a major initiative led by Nikole Hannah-Jones, with the goal of re-framing our understanding of the impact of slavery and recognizing the contributions of Black Americans to American democracy.  The initiative has included a special issue of the magazine, podcasts, special events, a curriculum designed by the Pulitzer Center and more. Inspired by the 1619 Project, we've put together five lists of our publications related to the project on Black women's activism, popular music, mass incarceration and lynching, sports and racism, and slavery, racism, and politics. As the year closes and a new decade beckons, we invite you to explore these lists alongside the 1619 Project and consider how we can use this important scholarship to move forward as a nation towards an antiracist future.
Black Women's Activism Reading List
Beyond Respectability: The Intellectual Thought of Race Women
By Brittney C. Cooper
In the late nineteenth century, a group of publicly active African American women emerged from the social and educational elite to assume racial leadership roles. Their work challenged thinking on racial issues as well as questions about gender, sexuality, and class.  As Cooper shows, their body of work critically reshaped our understandings of race and gender discourse. Cooper's work, meanwhile, confronts entrenched ideas of how–and who–produced racial knowledge.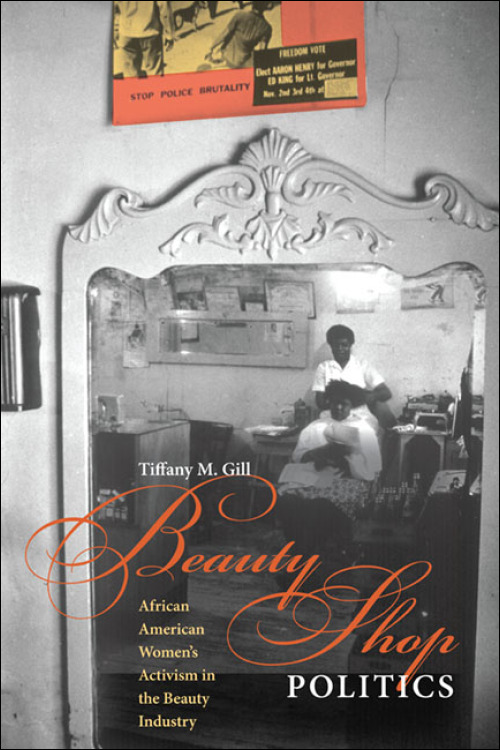 Beauty Shop Politics: African American Women's Activism in the Beauty Industry
By Tiffany M. Gill
Looking through the lens of black business history, Beauty Shop Politics shows how black beauticians in the Jim Crow era parlayed their economic independence and access to a public community space into platforms for activism. Gill argues that the beauty industry played a crucial role in the creation of the modern black female identity and that the seemingly frivolous space of a beauty salon actually has stimulated social, political, and economic change.
Colored No More: Reinventing Black Womanhood in Washington D.C. 
By Treva Lindsey
Home to established African American institutions and communities, Washington, D.C., offered women in the New Negro movement a unique setting for the fight against racial and gender oppression. Colored No More traces how African American women of the late-nineteenth and early twentieth century made significant strides toward making the nation's capital a more equal and dynamic urban center.
Emotions, Feelings, and Social Change: Love, Anger, and Solidarity in Black Women's AIDS Activism
By Angelique Harris
HIV/AIDS has disproportionately impacted black communities—black women, in particular. Consequently, black women have taken important steps in addressing HIV/AIDS in their communities, yet little is known about the emotions that motivate this activism work. In this paper, Harris brings black women's AIDS activism to light.
Fannie Barrier Williams: Crossing the Borders of Region and Race
By Wanda A. Hendricks
Born shortly before the Civil War, activist and reformer Fannie Barrier Williams became one of the most prominent educated African American women of her generation. In this first biography of Williams, Hendricks focuses on the critical role geography and social position played in Williams's life, illustrating how the reform activism of Williams and other black women was bound up with place and space. This biography expands how we understand intellectual possibilities, economic success, and social mobility in post-Reconstruction America.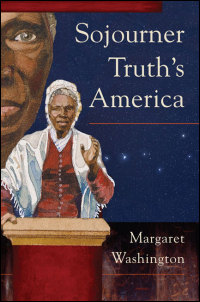 Sojourner Truth's America
By Margaret Washington
In an in-depth account of this amazing activist, Washington unravels Sojourner Truth's world within the broader panorama of African American slavery and the nation's most significant reform era. Sojourner Truth's America draws a delicate and compelling balance between Sojourner Truth's personal motivations and the influences of her historical context. Washington provides important insights into the turbulent cultural and political climate of the age while also separating the many myths from the facts concerning this legendary American figure.
Radical Sisters: Second-Wave Feminism and Black Liberation in Washington, D.C.
By Anne M. Valk
Radical Sisters offers a fresh exploration of the ways that 1960s political movements shaped local, grassroots feminism in Washington, D.C. Rejecting notions of a universal sisterhood, Valk argues that activists periodically worked to bridge differences for the sake of alleviating women's plight, even while maintaining distinct political bases. While most historiography on the subject tends to portray the feminist movement as deeply divided over issues of race, Valk presents a more nuanced account, showing feminists of various backgrounds both coming together to promote a notion of "sisterhood" and being deeply divided along the lines of class, race, and sexuality.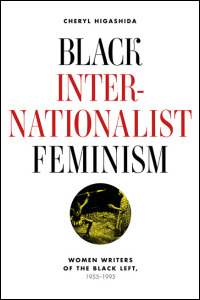 Black Internationalist Feminism: Women Writers of the Black Left, 1945-1995
By Cheryl Higashida
Black Internationalist Feminism examines how African American women writers affiliated themselves with the post-World War II Black Communist Left and developed a distinct strand of feminism. Black internationalist feminism critiques racist, heteronormative, and masculinist articulations of nationalism while maintaining the importance of national liberation movements for achieving Black women's social, political, and economic rights.
Gendered Resistance: Women, Slavery, and the Legacy of Margaret Garner
Edited by Mary E. Frederickson and Delores M. Walters
Inspired by the story of Margaret Garner, the escaped slave who in 1856 slit her daughter's throat rather than have her forced back into slavery, the essays in this collection focus on historical and contemporary examples of slavery and women's resistance to oppression from the 19th century to the 21st. Paying close attention to the historical and cultural representations of women of color around the world, contributors examine the psychological consequences of trauma and sexual violence in the US and beyond.
Hands on the Freedom Plow: Personal Accounts by Women in SNCC
Edited by Faith S. Holsaert, Martha Prescod Norman Noonan, Judy Richardson, Betty Garman Robinson, Jean Smith Young, and Dorothy M. Zellner
52 women share their courageous personal stories of working for the Student Nonviolent Coordinating Committee (SNCC) on the front lines of the Civil Rights Movement. Each story reveals how the struggle for social change was formed, supported, and maintained by the women who kept their "hands on the freedom plow."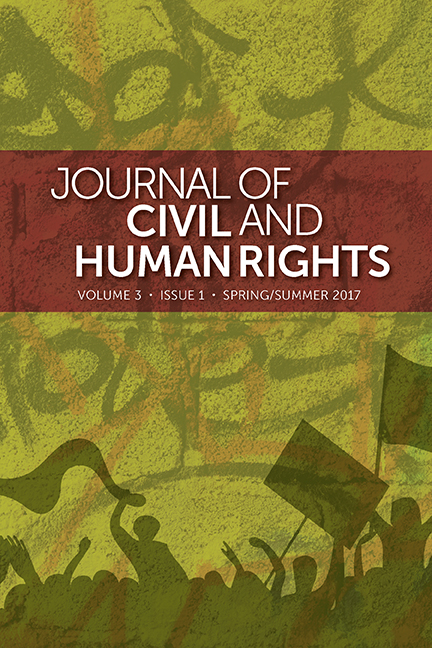 "As Much Right to Live in a House as Anybody": Black Women and the Fight for Housing Integration in the 1940s
By Jeffrey D. Gonda
This article examines Black women's roles within the legal campaign against racial restrictive covenants in private housing during the 1940s. Through a critical reading of case records, private correspondence, oral histories, and press accounts, this article argues that women played an essential and largely unacknowledged role in the development of the anticovenant campaign by serving as pioneering homebuyers, litigants, and community mobilizers in support of legal cases.
Nursing Civil Rights: Gender and Race in Army Nurse Corps
By Charissa J. Threat
Threat investigates the parallel battles against occupational segregation by African American women and white men in the U.S. Army. Both groups viewed their circumstances with the Army Nurse Corps as a civil rights matter. Each conducted separate integration campaigns to end the discrimination they suffered. Yet their stories defy the narrative that civil rights struggles inevitably arced toward social justice. The ironic result was a struggle that simultaneously confronted and reaffirmed the social hierarchies that nurtured discrimination.
Regina Anderson Andrews, Harlem Renaissance Librarian
By Ethelene Whitmire
Regina Anderson Andrews was the first African American to head a branch of the New York Public Library.  Allied with W. E. B. Du Bois, Andrews fought for promotion and equal pay against entrenched sexism and racism and battled institutional restrictions confining African American librarians to only a few neighborhoods within New York City. Whitmire's new biography offers the first full-length study of Andrews's activism and pioneering work with the NYPL.
Reverend Addie Wyatt: Faith and the Fight for Labor, Gender, and Racial Equality
By Marcia Walker-McWilliams
Labor leader, civil rights activist, outspoken feminist, African American clergywoman–Reverend Addie Wyatt stood at the confluence of many rivers of change in twentieth century America. Walker-McWilliams illuminates how Wyatt's own experiences with hardship and many forms of discrimination drove her work as an activist and leader. A parallel journey led her to develop an abiding spiritual faith, one that denied defeatism by refusing to accept such circumstances as immutable social forces.
To Turn the Whole World Over: Black Women and Internationalism
Edited by Keisha N. Blain and Tiffany M. Gill 
Black women undertook an energetic and unprecedented engagement with internationalism from the late nineteenth century to the 1970s. In many cases, their work reflected a complex effort to merge internationalism with issues of women's rights and with feminist concerns. To Turn the Whole World Over examines these and other issues with a collection of cutting-edge essays on black women's internationalism in this pivotal era and beyond.
Glory In Their Spirit: How Four Black Women Took On the Army during World War II
By Sandra M. Bolzenius
Before Rosa Parks and the March on Washington, four African American women risked their careers and freedom to defy the United States Army over segregation. Women Army Corps (WAC) privates Mary Green, Anna Morrison, Johnnie Murphy, and Alice Young enlisted to serve their country, improve their lives, and claim the privileges of citizenship long denied them. Their courage pushed the segregated military to the breaking point—and helped steer one of American's most powerful institutions onto a new road toward progress and justice.
Keep an eye out for the rest of our lists on popular music, mass incarceration and lynching, sports and racism, and slavery, racism, and politics. You can find all the lists here. We'll be posting a list a day for the rest of the week!