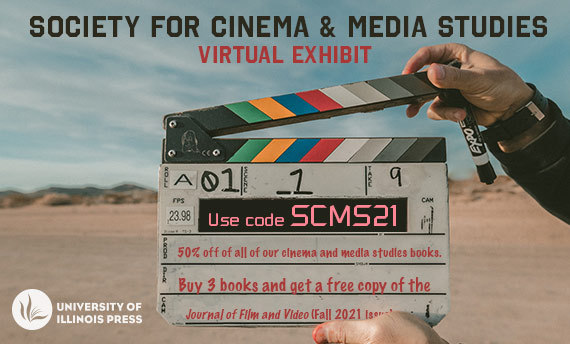 Welcome to the University of Illinois Press's virtual exhibit for the 2021 Society for Cinema and Media Studies conference! We hope you'll step inside our virtual booth and browse new books, journal articles, author interviews, and more. If you buy 3 books, you'll get a free copy of the Journal of Film and Video, Fall 2021 issue! Be sure to use promo code SCMS21 for 50% off all of our cinema and media studies books March 5-through March 21, 2021!
Featured Books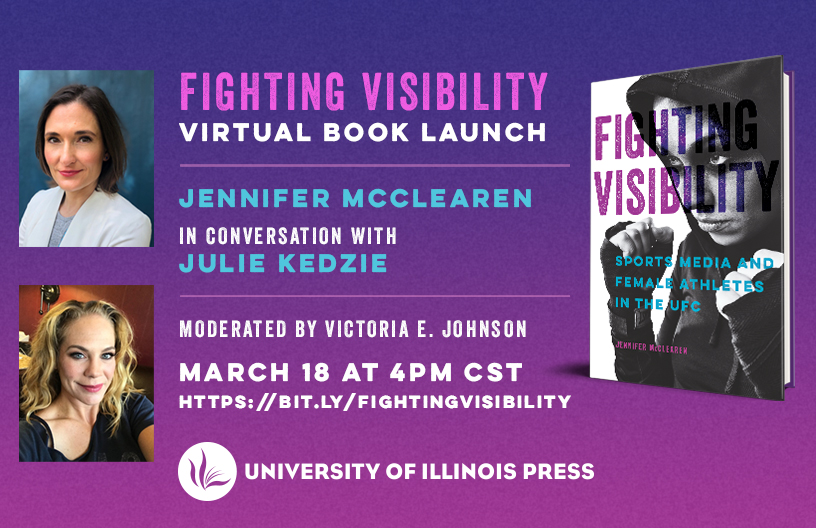 Register here: https://bit.ly/Fightingvisibility
Featured Journals
Submissions to the Journal of Film and Video (JFV) are accepted on an ongoing basis. They should be submitted electronically through the JFV online manuscript submission system. This secure, personalized resource will allow you to track your manuscript through each step of the
review and acceptance process.

The Journal of Film and Video focuses on scholarship in the fields of film and video production, history, theory, criticism, and aesthetics. It is receptive to articles of 12-35 typewritten pages about film and related media, problems of education in these fields, and the function of film and video in society. For more information on the submission guidelines, please visit the following link:
https://www.press.uillinois.edu/journals/jfv/jfvsubmissions.html
Submissions to Music and the Moving Image are accepted on an ongoing basis, electronically as email attachments, or CD-ROMs. Submissions are reviewed anonymously; thus, author name and contact information should appear in a separate file and not in the manuscript itself.

The journal will be pleased to consider submissions consisting of edited interviews, provided such submissions are properly documented and include contextual introductions. Authors are encouraged to approach the editors about interviews before conducting them. For more information on submission guidelines, visit the following link:
https://www.press.uillinois.edu/journals/mmi/mmisubmissions.html

Submit files to:
Prof. Ronald H. Sadoff
New York University
Department of Music and Performing Arts Professions
E-mail: ron.sadoff@nyu.edu
Free E-book Giveaway
Sign up here to receive a free ebook of In Search of Belonging by Jillian M. Báez: https://mailchi.mp/09208df1c6fe/mar-21-free-ebook
Let's Talk
Browse our Cinema and Media Studies Catalog
More From Our Authors