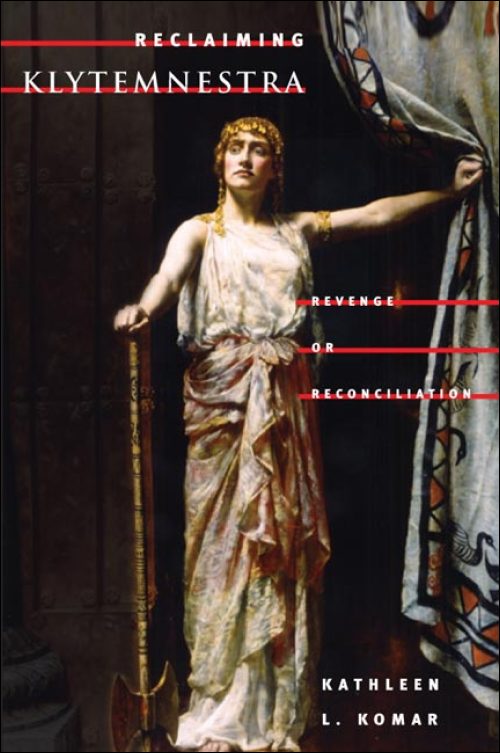 Reclaiming Klytemnestra
Revenge or Reconciliation
The book explores why Klytemnestra, this very problematic female figure from ancient Greece, reemerges so insistently at the end of the last millennium and how late twentieth-century women writers reconceptualize the infamous queen.
Cloth – $39
978-0-252-02811-3
Publication Date
Cloth: 06/02/2003
About the Book
Reclaiming Klytemnestra
explores the surprisingly numerous revisions by late twentieth-century women writers of the famous axe-wielding Greek queen who killed her husband in his bath when he returned from the Trojan War.
By slaying her husband, Klytemnestra exposed the competing ethics of motherhood and matrimony at the beginnings of the Western tradition. In this interdisciplinary study, Kathleen L. Komar first examines the classical archetype of Klytemnestra established by writers such as Aeschylus, Sophocles, and Euripides. Turning to the twentieth century, she investigates the work of modern writers who, since the 1960s, have reconceptualized Klytemnestra's actions and motivations in the contemporary contexts of dance, fiction, drama, poetry, and the Internet. These revisions include a Martha Graham ballet; a performance piece by multiple authors; a play by Dacia Maraini; novels by Christa Reinig, Nancy Bogen, Christa Wolf, and Marie Cardinal; a short story by Christine Brückner; a poem by Laura Kennelly; a mixed-genre piece by Séverine Auffret; and two Internet presentations.
Eloquent, provocative, and richly detailed, Reclaiming Klytemnestra asks us to reassess the roles women were assigned at the beginnings of Western culture and to reenvision how those roles might be changed in the new millennium.
---