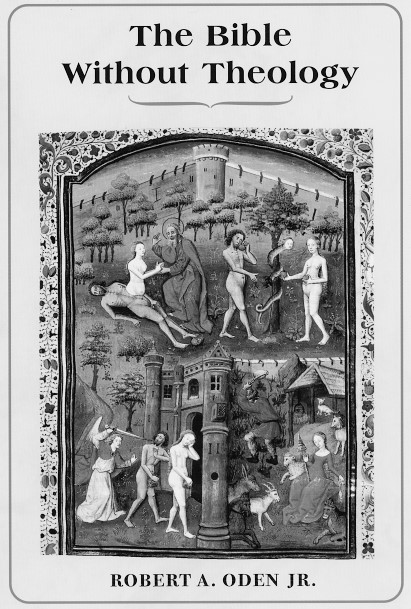 The Bible Without Theology
The Theological Tradition and Alternatives to It
This is an examination of portions of the (Hebrew) Bible [Old Testament] through historical mythical parallels, anthropology, and other scientific methods to bring a refreshing new understanding of the biblical texts.
Paper – $22
978-0-252-06870-6
Publication Date
Paperback: 01/01/2000
About the Book
In this thought-provoking volume, Robert A. Oden Jr. advocates stripping away the theological and historiographic biases that underlie modern biblical scholarship in order to arrive at a nontheological historical reading of the Bible. Oden calls into question a scholarly tradition that accepts biblical writers' views of themselves and their neighbors at face value and reproduces a view of Israelite religion as divinely guided and inherently superior.
Using cross-cultural and interdisciplinary methodology, Oden investigates three biblical issues--the clothing of Adam and Eve, Jacob's name change to Israel, and ritual prostitution and Deuteronomy--in light of extra-biblical evidence. He also challenges scholars' assumptions of Scripture as monotheistic and proposes treating biblical narrative as myth rather than as historical fact.
Reviews
"An interesting and provocative book. One can certainly wish for the continued expansion of perspectives and approach in biblical study, including the utilization of the burgeoning field of mythography."-- Perry LeFevre,
Chicago Theological Seminary
"Sophisticated and insightful . . . Oden's breadth of interest is combined with a careful analysis of the biblical world [and] its languages and cultures. . . . This book is bursting with ideas and resources for further study. One hopes it will achieve the impact it strives so intelligently to make." -- Frederic R. Brandfon, Bible Review
"A stimulating book clearly intended to provoke its readership. . . . [Oden's] articulate, evaluative overviews should provoke any open-minded reader to wrestle with the arguments he presents." -- John C. Endres, Cross Currents
"A rewarding book; the three specific studies provide new insights on basic texts and themes, and the discussion of approaches to myth is a model of clarity in distillation of complex material." -- W. Lee Humphreys, Religious Studies Review
"Oden's learned treatment of the theological traditions inherent in Bible criticism has much to recommend it." -- Chicago Jewish Star
---