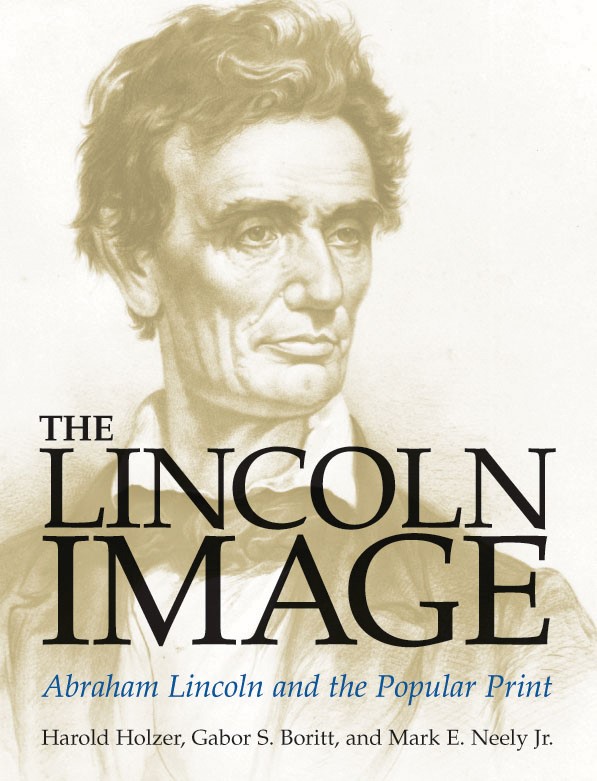 The Lincoln Image
Abraham Lincoln and the Popular Print
How printmakers chronicled and influenced Lincoln's transfiguration into an American icon
Paper – $20.95
978-0-252-06984-0
Publication Date
Paperback: 01/01/2005
About the Book
The Lincoln Image
documents how popular prints helped make Lincoln's a household face, deliberately crafting the image of a man of the people, someone with whom an ordinary American could identify. Featuring the work of Currier and Ives, John Sartain, and other artists and printmakers, this lavishly illustrated volume pairs original photographs and paintings with the prints made from them. That juxtaposition shows how printmakers reworked the original images to refine Lincoln's appearance. In several prints, his image replaces those of earlier politicians (the nineteenth-century equivalent of being "airbrushed in"); in others, a beard has been added to images that originally appeared clean-shaven.
Focusing on prints produced in Lincoln's lifetime and in the iconographically important months immediately following his death, The Lincoln Image also includes wartime cartoons, Lincoln family portraits (most of which appeared after the assassination), and renderings of the fateful moment of the shooting at Ford's Theatre. In addition to discussing the prints themselves, prominent Lincoln scholars Harold Holzer, Gabor S. Boritt, and Mark E. Neely Jr. examine the political environment of the nineteenth century that sustained a market for political prints, showing how politics offered spectacle, ritual, and amusement to a nation without organized sports and with only a rudimentary entertainment industry.
A fascinating examination of the relationship between Lincoln's image, the printmakers' craft, and the political culture that helped shape them both, The Lincoln Image documents how printmakers both chronicled and shaped Lincoln's transfiguration into an American icon.
About the Author
Harold Holzer, vice president for communications at the Metropolitan Museum of Art, is the author or editor of several books, including Lincoln as I Knew Him. Gabor S. Boritt, Robert C. Fluhrer Professor of Civil War Studies and director of the Civil War Institute at Gettysburg College, is the author of The Lincoln Enigma and other books. Mark E. Neely Jr., McCabe Greer Professor of History at Pennsylvania State University, is the author of The Last Best Hope of Earth: Abraham Lincoln and the Promise of America and other books.
Reviews
"Absorbing and entertaining."--New Yorker

"[An] important contribution to the history of American prints as well as to the study of Lincoln . . . a feast for both eye and mind, belongs in every library."--Choice

"An exquisite archival picture book."--Kenneth R. Clark, Chicago Tribune

"An intriguing assemblage of Lincoln's many looks; wild Republican; family man; angry prophet; sagacious dreamer."--Todd Crespi, Los Angeles Times

"[A] superbly researched and splendidly written treatise that marks a milestone in Lincoln scholarship in its own right and serves as a model for further study of Lincoln as an artifact of American popular culture."--Roger A. Fischer, Civil War History

"An outstanding merit of the book is its analysis of the business and art of image-making. . . . [Its] prime value . . . lies, though, in the excellent documentation of a compelling mystery: what did Abraham Lincoln really look like in his years of fame?"--Marcus Cunliffe, Washington Post Book World
---