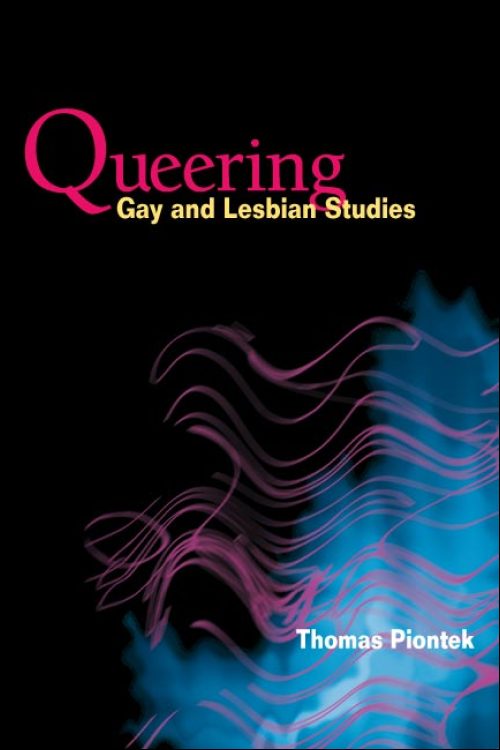 Queering Gay and Lesbian Studies
How gay and lesbian studies and politics must change to thrive in the twenty-first century
Paper – $23
978-0-252-07280-2
eBook – $19.95
978-0-252-09216-9
Publication Date
Paperback: 01/01/2006
Cloth: 02/13/2006
About the Book
Queering Gay and Lesbian Studies
is a broadly interdisciplinary study that considers a key dilemma in gay and lesbian studies through the prism of identity and its discontents: the field studies has modeled itself on ethnic studies programs, perhaps to be intelligible to the university community, but certainly because the ethnic studies route to programs is well established. Since this model requires a stable and identifiable community, gay and lesbian studies have emphasized stable and knowable identities. The problem, of course is that sexuality is neither stable, tidy, nor developmental. With the advent of queer theory, there are now other perspectives available that frequently find themselves at odds with traditional gay and lesbian studies.
In this pioneering new study, Thomas Piontek provides a critical analysis of the development of gay and lesbian studies alongside the development of queer theory, the disputes between them, and criticism of their activities from both in and outside of the gay academic community. Examining disputes about transgendering, gay male promiscuity, popular culture, gay history, political activism, and non-normative sexual practices, Piontek argues that it is vital to queer gay and lesbian studies--opening this emerging discipline to queer critical interventions without, however, further institutionalizing queer theory.
About the Author
Thomas Piontek is a visiting assistant professor of English at Otterbein College in Westerville, Ohio.
Reviews
"An accessible and engaging study on the development of the tensions between gay and lesbian studies and queer theory."--Atlantis
---