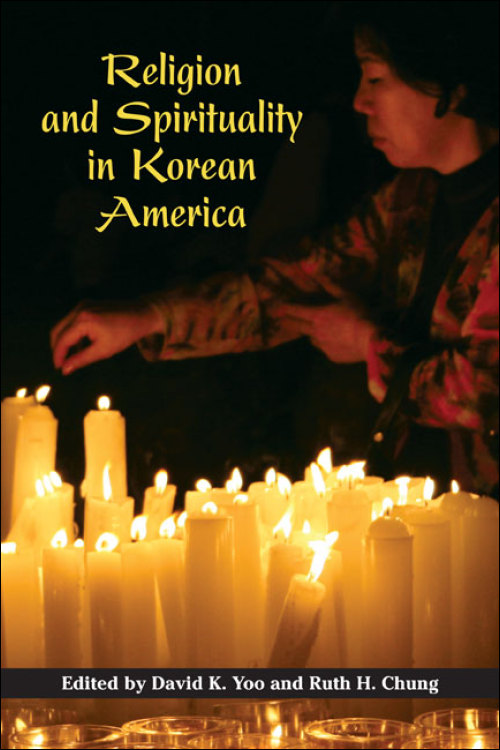 Religion and Spirituality in Korean America
An introduction to Korean American religious practices and community
Cloth – $110
978-0-252-03233-2
Paper – $28
978-0-252-07474-5
eBook – $19.95
978-0-252-05425-9
Publication Date
Paperback: 01/01/2008
Cloth: 03/03/2008
About the Book
Religion and Spirituality in Korean America
examines the ambivalent identities of predominantly Protestant Korean Americans in Judeo-Christian American culture. Focusing largely on the migration of Koreans to the United States since 1965, this interdisciplinary collection investigates campus faith groups and adoptees. The authors probe factors such as race, the concept of diaspora, and the ways the improvised creation of sacred spaces shape Korean American religious identity and experience. In calling attention to important trends in Korean American spirituality, the essays highlight a high rate of religious involvement in urban places and participation in a transnational religious community.
Contributors: Ruth H. Chung, Jae Ran Kim, Jung Ha Kim, Rebecca Kim, Sharon Kim, Okyun Kwon, Sang Hyun Lee, Anselm Kyongsuk Min, Sharon A. Suh, Sung Hyun Um, and David K. Yoo
About the Author
David K. Yoo
is a professor of Asian American studies and history at UCLA. His books include
Contentious Spirits: Religion in Korean American History, 1903-1945
and
Growing Up Nisei.
Ruth H. Chung
is a professor of clinical education, educational psychology, and marriage and family therapy at the University of Southern California.
---
Also by this author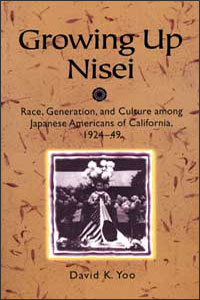 Reviews
"This book offers a probing and refreshingly critical lens into Korean Americans' religious world. An excellent contribution to the growing literature on religion, race, and ethnicity among new Americans."--
Journal for the Scientific Study of Religion
"Readily accessible to the general reader, this book provides an excellent study of post-1965 Korean American religions."--
Religious Studies Review
"Of considerable interest and utility to students and scholars of the important, multifaceted role of religion in the lives of contemporary immigrants in the US. Recommended."--
Choice
---
Blurbs
"A treat for those exploring the landscape of Korean American spiritual experience. The book offers religious angles on such social issues as gender and patriarchy, marriage and singlehood, family practices, and generational change, as well as such more usual concerns as theology, worship, and church practice. Yoo and Chung also highlight dialogue between Protestant, Buddhist, and Catholic religious perspectives. I particularly like the fact that they include a reflection by a Korean American transnational adoptee, a segment of the Korean American community scholars too frequently overlook. There is much here that will provide food for thought and that will stimulate both scholars and students of Asian American religion."--Paul Spickard, author of Is Lighter Better?: Skin-Tone Discrimination among Asian Americans
---