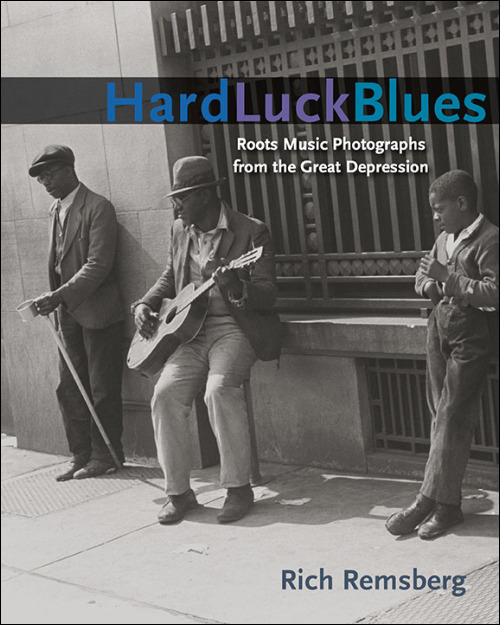 Hard Luck Blues
Roots Music Photographs from the Great Depression
Foreword by Nicholas DawidoffAfterword by Henry Sapoznik
Poignant images of music making during the Depression, captured with precision and purpose
Paper – $36.95
978-0-252-07709-8
Publication Date
Paperback: 01/01/2010
Cloth: 04/05/2010
About the Book
Showcasing American music and music making during the Great Depression,
Hard Luck Blues
presents more than two hundred photographs created by the New Deal's Farm Security Administration photography program. With an appreciation for the amateur and the local, FSA photographers depicted a range of musicians sharing the regular music of everyday life, from informal songs in migrant work camps, farmers' homes, barn dances, and on street corners to organized performances at church revivals, dance halls, and community festivals. Captured across the nation from the northeast to the southwest, the images document the last generation of musicians who learned to play without the influence of recorded sound, as well as some of the pioneers of Chicago's R & B scene and the first years of amplified instruments. The best visual representation of American roots music performance during the Depression era,
Hard Luck Blues
features photographs by Jack Delano, Dorothea Lange, Russell Lee, Arthur Rothstein, Ben Shahn, Marion Post Wolcott, and others.
Photographer and image researcher Rich Remsberg breathes life into the images by providing contextual details about the persons and events captured, in some cases drawing on interviews with the photographers' subjects. Also included are a foreword by author Nicholas Dawidoff and an afterword by music historian Henry Sapoznik.
Published in association with the Library of Congress.
About the Author
Rich Remsberg
is an Emmy Award-winning image researcher and a documentary photographer. His credits include
Woody Guthrie: Ain't Got No Home
and
Johnny Cash at Folsom Prison,
as well as other PBS programs and independent films. He lives in North Adams, Massachusetts.
---
Also by this author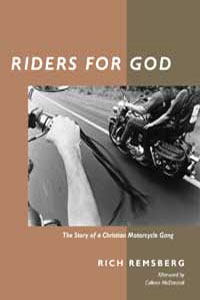 Reviews
"These photos . . . strike universal chords . . . with both sweet and bittersweet romance."--
Oxford American
"The vitality of musical life at a time of such economic hardship is both poignant and surprising. For what it wordlessly reveals about the history of US music and the history of a critical time, this book is a treasure."--
Choice
"Amazing time-capsule collection."--
AmericanProfile.com
---
Blurbs
"Anyone who thinks they know something about American music could stand to spend a few hours pawing through Hard Luck Blues, Rich Remsberg's stunning collection of Farm Security Administration photographs. These beautiful, unprompted shots remind us of what things looked like--sad, wild eyes, hands pressed to steel strings, an instrument in every room--back when music was as necessary (and as instinctive) as breathing."--Amanda Petrusich, author of It Still Moves: Lost Songs, Lost Highways, and the Search for the Next American Music

"Hard Luck Blues is more than a tribute to the capturing of an important moment in American history. The book is a testimony to the universal human conditions of struggle and hope and to the necessity of music not only to see us through but to map out who we become."--Abigail Washburn, musician

"Rich Remsberg's brilliant selection of photographs broadens and deepens our understanding and appreciation of American music. It is a potent reminder of the wealth and variety of music played by "ordinary folks," from church singers and hoedown fiddlers to brass bands and barroom entertainers. The result is a moving historical document, a feast for the eyes, and spur to the imagination."--Elijah Wald, musician and author of Escaping the Delta: Robert Johnson and the Invention of the Blues
---