1
2
3
4
5
6
7
8
9
10
Next
Labor Studies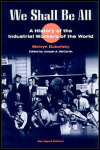 A History of the Industrial Workers of the World (abridged ed.)
Author: Melvyn Dubofsky
Pub Date: December 2013

A succinct rendition of Dubofsky's classic and massive history of the IWW, bringing the story of the Industrial Workers of the World to a new generation learn more...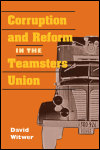 Author: David Witwer
Pub Date: Cloth: 2003; Paper: 2008

A history of corruption and reform in the Teamsters Union learn more...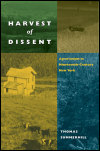 Agrarianism in Nineteenth-Century New York
Author: Thomas Summerhill
Pub Date: Cloth: 2005; Paper: 2008

A deep account of the long transition towards capitalism and modernity in the rural United States learn more...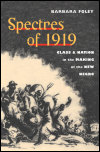 Class and Nation in the Making of the New Negro
Author: Barbara Foley
Pub Date: April 2008

A look at the violent "Red Summer of 1919" and its intersection with the highly politicized New Negro movement and the Harlem Renaissance learn more...


Author: Edited by Horace Huntley and David Montgomery
Pub Date: Cloth: 2004; Paper: April 2007

Union building and civil rights activism in a tightly segregated industrial city learn more...


Women, Work, and the French Revolution
Author: Lisa DiCaprio
Pub Date: June 2007

Women workers and the revolutionary origins of the modern welfare state learn more...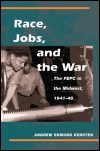 The FEPC in the Midwest, 1941-46
Author: Andrew E. Kersten
Pub Date: May 2007

A richly detailed look at the crucial role of federally supported civil rights activism learn more...


Author: Archie Green
Pub Date: 2007

The art, craft, and social history behind tin men learn more...


Author: Flora Tristan
Pub Date: August 2007

A nineteenth-century social reform proposal, available again learn more...


Author: Cecelia Bucki
Pub Date: May 2006

How the Socialist Party went from outside critic to political player in a Connecticut city learn more...


1
2
3
4
5
6
7
8
9
10
Next