Page:
1
2
Language & Linguistics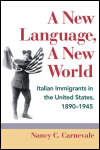 Italian Immigrants in the United States, 1890-1945
Author: Nancy C. Carnevale
Pub Date: Cloth: 2009; Paper: July 2012

An insightful history of Italian immigrants' personal experience of language in America learn more...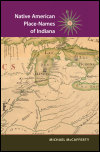 Author: Michael McCafferty
Pub Date: April 2008

A linguistic history of Native American place-names in Indiana learn more...


Rethinking Language Family and Culture Area in Amazonia
Author: Edited by Jonathan D. Hill and Fernando Santos-Granero
Pub Date: 2007

The first synthesis of the writings of ethnologists, historians, and anthropologists on contemporary Arawakan cultures learn more...


Author: Jean Paulhan
Pub Date: January 2006

Paulhan's seminal work in English for the first time learn more...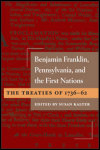 Author: Edited by Susan Kalter
Pub Date: October 2005

British colonial relations with the native peoples of eastern North America learn more...


Writers, War, and Treason
Author: Jean Paulhan
Pub Date: September 2004

A stinging literary protest against political restrictions on writing learn more...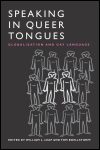 Globalization and Gay Language
Author: Edited by William L. Leap and Tom Boellstorff
Pub Date: December 2004

Traces the emergence of new Western influenced global language of same-sex culture learn more...


Author: Mary Blockley
Pub Date: March 2002

This is the first major linguistic re-interpretation of Old English, showing where the first sentences in English begin and end, and why it matters. learn more...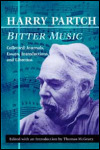 Collected Journals, Essays, Introductions, and Librettos
Author: Harry Partch
Pub Date: 2000

Readings from the maverick musical mind learn more...


Deafness and the Film Entertainment Industry
Author: John S. Schuchman
Pub Date: 1999

learn more...


Page:
1
2