1
2
3
4
5
6
7
8
9
10
Next
Music
Transatlantic Religion and Music in Colonial Carolina
Author: Stephen A. Marini
Pub Date: January 2020

Reviving spirit and music from the pages of a once-lost text learn more...


Tuning Theory and History for the Impractical Musician
Author: Kyle Gann
Pub Date: September 2019

Tuning to new musical horizons learn more...


Interviews from the Chicago Scene
Author: Steve Cushing
Pub Date: November 2019

Face-to-face with the blues, one more time learn more...


Tradition and Innovation in Chicago
Author: David Whiteis
Pub Date: October 2019

Chicago blues artists performing against the backdrop of history learn more...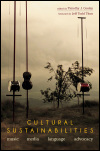 Music, Media, Language, Advocacy
Author: Edited by Timothy J. Cooley
Pub Date: April 2019

A daring interdisciplinary journey into the nexus of the humanities and ecological science learn more...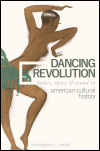 Bodies, Space, and Sound in American Cultural History
Author: Christopher J. Smith
Pub Date: May 2019

Using dance as a political language to unite and resist learn more...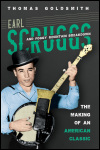 The Making of an American Classic
Author: Thomas Goldsmith
Pub Date: October 2019

The breakneck banjo tune that became a song for the ages learn more...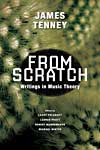 Author: James Tenney Edited by Larry Polansky, Lauren Pratt, Robert Wannamaker, and Michael Winter
Pub Date: Cloth: 2015; Paper: February 2019

Essential music-theoretical writings from a giant of avant-garde composing learn more...


Gender, Childhood, and Politics in Balinese Music Ensembles
Author: Sonja Lynn Downing
Pub Date: October 2019

The girls and young women reshaping gamelan in Bali learn more...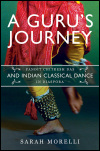 Pandit Chitresh Das and Indian Classical Dance in Diaspora
Author: Sarah Morelli
Pub Date: November 2019

The work and art of a dance master in America learn more...


1
2
3
4
5
6
7
8
9
10
Next