1
2
3
4
5
6
7
8
9
10
Next
Music

Author: Denise LaSalle, with David Whiteis
Pub Date: May 2020

The autobiography of the southern soul superstar learn more...


Percussion Literature in the Twentieth Century
Author: Thomas Siwe
Pub Date: July 2020

The authoritative text on the artists, works, and innovations of the percussion revolution learn more...


Transatlantic Religion and Music in Colonial Carolina
Author: Stephen A. Marini
Pub Date: January 2020

Reviving spirit and music from the pages of a once-lost text learn more...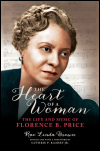 The Life and Music of Florence B. Price
Author: Rae Linda Brown Edited and with a Foreword by Guthrie P. Ramsey Jr.
Pub Date: June 2020

An in-depth look at the music of the groundbreaking black woman composer learn more...


Women's Country Music, 1930-1960
Author: Stephanie Vander Wel
Pub Date: March 2020

Pioneering women and their soundtrack of searching in country music learn more...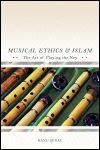 The Art of Playing the Ney
Author: Banu enay
Pub Date: April 2020

The sweet servitude of learning the ney in contemporary Turkey learn more...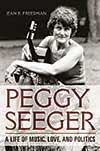 A Life of Music, Love, and Politics
Author: Jean R. Freedman
Pub Date: Cloth: March 2017, Paper: February 2020

A full-length biography of the folk music legend learn more...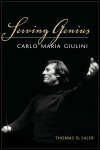 Author: Thomas D. Saler
Pub Date: February 2010

The life of a masterful conductor who directed from the heart learn more...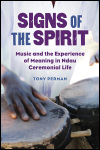 Music and the Experience of Meaning in Ndau Ceremonial Life
Author: Tony Perman
Pub Date: June 2020

Investigating the power of music to shape emotion and community in Zimbabwe learn more...



Author: Edited by William Kinderman
Pub Date: Cloth: February 2006, Paper: March 2020

A fresh exploration of perhaps the most important single body of classical chamber music in existence learn more...


1
2
3
4
5
6
7
8
9
10
Next