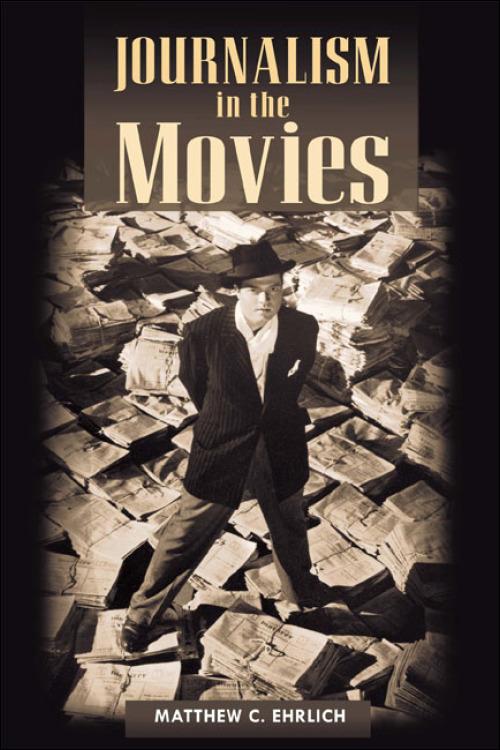 Journalism in the Movies
Exploring the myths of a free press and people in the movies
Paper – $23
978-0-252-07432-5
eBook – $19.95
978-0-252-09108-7
Publication Date
Paperback: 07/01/2006
About the Book
From cynical portrayals like
The Front Page
to the nuanced complexity of
All the President's Men,
and
The Insider
, movies about journalists and journalism have been a go-to film genre since the medium's early days. Often depicted as disrespectful, hard-drinking, scandal-mongering misfits, journalists also receive Hollywood's frequent respect as an essential part of American life.
Matthew C. Ehrlich tells the story of how Hollywood has treated American journalism. Ehrlich argues that films have relentlessly played off the image of the journalist as someone who sees through lies and hypocrisy, sticks up for the little guy, and serves democracy. He also delves into the genre's always-evolving myths and dualisms to analyze the tensions—hero and oppressor, objectivity and subjectivity, truth and falsehood—that allow journalism films to examine conflicts in society at large.
Reviews
"An incredible job of showing the image of the journalist in the movies and how that influences the public. . . . Ehrlich is one of the preeminent scholars of journalism in the movies."--Herald Review

"Ehrlich wisely avoids cataloguing every journalism movie ever made and manages to proceed both chronologically and thematically, demonstrating how genre begat genre and how archetypal figures have shape-shifted with the currents and tides of culture and history."--American Journalism
---