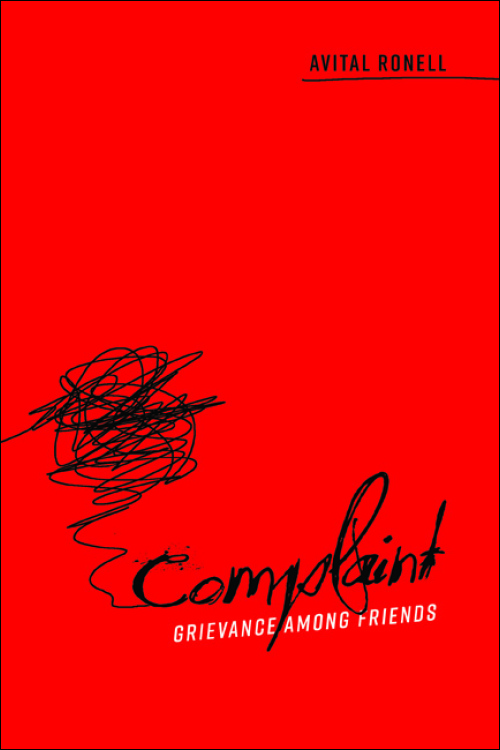 Complaint
Grievance among Friends
An intellectual feast of carp, grouse, and fine whine
Cloth – $110
978-0-252-04157-0
Paper – $24.95
978-0-252-08322-8
eBook – $14.95
978-0-252-05023-7
Publication Date
Paperback: 04/23/2018
About the Book
"It is not, nor it cannot come to good. But break, my heart, for I must hold my tongue." Thus spoke Hamlet, one of the great kvetchers of literature. Every day, gripers challenge our patience and compassion. Yet Pollyannas rile us up with their grotesque contentment and unfathomable rejection of protest.
Avital Ronell considers how literature and philosophy treat bellyachers, wailers, and grumps—and the complaints they lavish on the rest of us. Combining her trademark jazzy panache with a fearless range of readings, Ronell opens a dialogue with readers that discusses thinkers with whom she has directly engaged. Beginning with Hamlet, and with a candid awareness of her own experiences, Ronell proceeds to show how complaining is aggravated, distracted, stifled, and transformed. She moves on to the exemplary complaints of Friedrich Nietzsche, Hannah Arendt, and Barbara Johnson and examines the complaint-riven history of deconstruction.
Infused with the author's trademark wit, Complaint takes friends, colleagues, and all of us on a courageous philosophical journey.
About the Author
Avital Ronell
is University Professor of the Humanities at New York University, where she is a professor of German, comparative literature, and English. She holds the Jacques Derrida Chair of Media and Philosophy at the European Graduate School. Her books include
The Telephone Book, Stupidity, The Test Drive, and Fighting Theory (with Anne Dufourmantelle).
---
Also by this author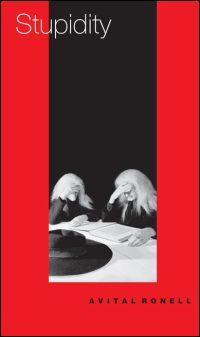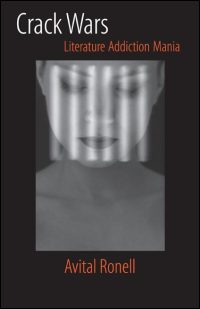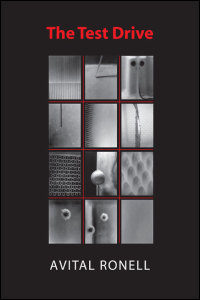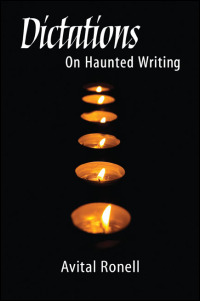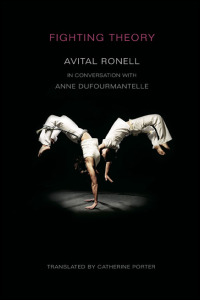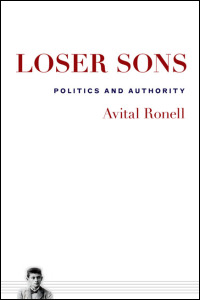 Reviews
---
Blurbs
"Brilliantly written in an open style, complex and persuasive. Ronell moves like no other between the recesses of philosophy and the intensities of contemporary culture, offering us here a theory of melancholy's mainly hapless relation to protest."--Judith Butler, author of Bodies That Matter: On the Discursive Limits of Sex

"Beyond adding a further dimension to Ronell's critique of contemporary modes of scholarly inquiry, which has already transformed the study of modern literature and thought, Complaint accomplishes a surprising task: it celebrates the voice of complaint as the subtle tissue in which fragile ties of friendship have a chance to survive."--Peter Fenves, author of The Messianic Reduction: Walter Benjamin and the Shape of Time
---