1
2
3
4
5
6
7
8
9
10
Next
Biography & Personal Papers
The 1920-21 Diary of David O. McKay in the Latter-day Saint Island Missions
Author: David O. McKay Edited by Reid L. Neilson and Carson V. Teuscher
Pub Date: January 2020

The day-by-day account of an epic spiritual quest learn more...


Interviews from the Chicago Scene
Author: Steve Cushing
Pub Date: November 2019

Face-to-face with the blues, one more time learn more...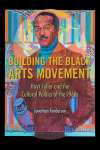 Hoyt Fuller and the Cultural Politics of the 1960s
Author: Jonathan Fenderson
Pub Date: April 2019

A revolution in African American culture and the figure who helped bring it to fruition learn more...


Author: Jonathan Rosenbaum
Pub Date: June 2019

The importance of fighting for, and about, films learn more...


Sidney R. Yates and Fifty Years of Presidents, Pragmatism, and Public Service
Author: Michael C. Dorf and George Van Dusen
Pub Date: May 2019

Ten presidents, eight Speakers, one political powerhouse learn more...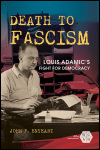 Louis Adamic's Fight for Democracy
Author: John P. Enyeart
Pub Date: July 2019

Reclaiming the life of a progressive visionary learn more...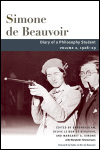 Author: Simone de Beauvoir
Pub Date: June 2019

With the foundational feminist thinker as she accepts "the great adventure of being me" learn more...


The Uncensored Life of Gershon Legman
Author: Susan G. Davis
Pub Date: September 2019

Laughing in the gutter with the larger-than-life dean of blue humor learn more...


Author: Roger Daniels
Pub Date: Cloth: 2016; Paper: March 2019

Volume Two: Reexamining how FDR twice re-won the presidency while managing diplomacy and military strategy during World War II learn more...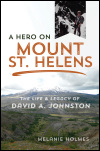 The Life and Legacy of David A. Johnston
Author: Melanie Holmes
Pub Date: May 2019

A geologist, a volcano, and a historic disaster learn more...


1
2
3
4
5
6
7
8
9
10
Next