1
2
3
4
5
6
7
8
9
10
Next
Folklore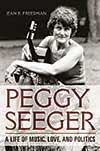 A Life of Music, Love, and Politics
Author: Jean R. Freedman
Pub Date: Cloth: March 2017, Paper: February 2020

A full-length biography of the folk music legend learn more...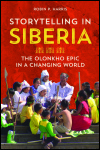 The Olonkho Epic in a Changing World
Author: Robin P. Harris
Pub Date: November 2017

How the Sakha revived a near-extinct art form learn more...


The Uncensored Life of Gershon Legman
Author: Susan G. Davis
Pub Date: October 2019

Laughing in the gutter with the larger-than-life dean of blue humor learn more...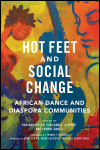 African Dance and Diaspora Communities
Author: Edited by Kariamu Welsh, Esailama G. A. Diouf, and Yvonne Daniel
Pub Date: November 2019

Indelible stories of living African dance within the African diaspora learn more...


Author: Edited by Robert B. Winans
Pub Date: September 2018

West African precursors, African-Caribbean origins, North American journeys learn more...


Author: Neil V. Rosenberg
Pub Date: June 2018

Bean Blossom, banjos, and bluegrass becoming bluegrass learn more...


A Personal History of American Music
Author: Patrick B. Mullen
Pub Date: May 2018

Notes from a lifetime loving American music learn more...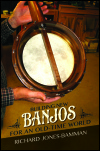 Author: Richard Jones-Bamman
Pub Date: October 2017

Artisans building musical instruments and community learn more...


Reinventing Southern Italian Folk Music and Dances
Author: Incoronata Inserra
Pub Date: October 2017

How tarantella beguiled the world, and what happened next learn more...


Tales and Tale-Spinners from Appalachia
Author: Loyal Jones
Pub Date: September 2017

A joyous blend of life story, learning, and lore learn more...


1
2
3
4
5
6
7
8
9
10
Next