Page:
1
2
3
4
5
6
7
8
9
Folklore
Entitlement Claims and the Critique of Empathy
Author: Amy Shuman
Pub Date: 2010

A critical assessment of collective memories, small world stories, and other allegories of everyday life learn more...


Author: Elliott Oring
Pub Date: August 2008

Exploring the structure, motives, and meanings of humor in everyday life learn more...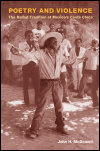 The Ballad Tradition of Mexico's Costa Chica
Author: John H. McDowell
Pub Date: February 2008

The corrido and its complex relationship with violence learn more...


Why Americans Keep Reading Them
Author: Sandra K. Dolby
Pub Date: Cloth: 2005; Paper: 2008

Understanding instead of lamenting the popularity of self-help books learn more...



A Documentary in Pictures and Words, 1966-86
Author: Carl Fleischhauer and Neil V. Rosenberg
Pub Date: 2007

Revealing bluegrass music and culture through photographs and commentary learn more...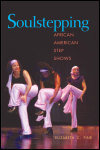 African American Step Shows
Author: Elizabeth C. Fine
Pub Date: January 2007

The first book to detail the history of stepping learn more...


Author: Archie Green
Pub Date: 2007

The art, craft, and social history behind tin men learn more...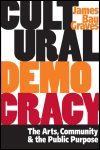 The Arts, Community, and the Public Purpose
Author: James Bau Graves
Pub Date: December 2005

How America shortchanges the arts and community, and what can be done about it learn more...


Stories of Esther Martinez
Author: Edited by Sue-Ellen Jacobs and Josephine Binford with M. Ellien Carroll, Henrietta M. Smith, and Tilar Mazzeo
Pub Date: April 2004

American Indian stories from famed Traditional Storyteller for the National Park Service, Esther Martinez learn more...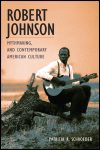 Author: Patricia R. Schroeder
Pub Date: July 2004

Building the complex mythology surrounding blues legend Robert Johnson learn more...


Page:
1
2
3
4
5
6
7
8
9