1
2
3
4
5
6
7
8
9
10
Next
History, Am.: 20th C.
A History of Working-Class Intellectual Life
Author: Tobias Higbie
Pub Date: January 2019

Stoking the fires of inquiry and activism learn more...



US Society in an Age of Restriction, 1924-1965
Author: Edited by Maddalena Marinari, Madeline Y. Hsu, and Maria Cristina Garcia
Pub Date: January 2019

Shedding light on a decades-long drama of immigration reform learn more...


A History of America's Game
Author: Benjamin G. Rader
Pub Date: November 2018

The pastime from its origins to analytics, now in an updated new edition learn more...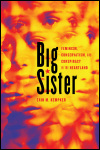 Feminism, Conservatism, and Conspiracy in the Heartland
Author: Erin M. Kempker
Pub Date: October 2018

Paranoia and the fight against women's equality learn more...


Civil Rights Activism from World War II into the Cold War
Author: Ian Rocksborough-Smith
Pub Date: May 2018

How black public historians fought for civil rights in the Windy City learn more...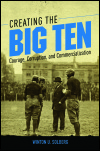 Courage, Corruption, and Commercialization
Author: Winton U. Solberg
Pub Date: April 2018

How an athletic conference turned college football into big business learn more...


White Leisure and the Making of the American "Oriental"
Author: Amy Sueyoshi
Pub Date: March 2018

The creation and evolution of a racial stereotype learn more...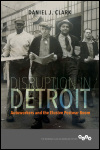 Autoworkers and the Elusive Postwar Boom
Author: Daniel J. Clark
Pub Date: September 2018

Waking up from our American Dream of 1950s Detroit learn more...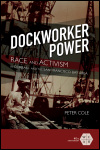 Race and Activism in Durban and the San Francisco Bay Area
Author: Peter Cole
Pub Date: December 2018

Waterfront battles for rights and justice learn more...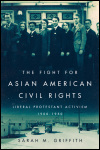 Liberal Protestant Activism, 1900-1950
Author: Sarah M. Griffith
Pub Date: March 2018

The religious underpinnings of a forgotten civil rights conflict learn more...


1
2
3
4
5
6
7
8
9
10
Next