1
2
3
4
5
6
7
8
9
10
Next
Midwest Regional

Author: Brian A. Metzke, Brooks M. Burr, Leon C. Hinz Jr., Lawrence M. Page, and Christopher A. Taylor
Pub Date: February 2022

A scientific and visually spectacular guide to every fish species in Illinois learn more...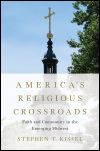 Faith and Community in the Emerging Midwest
Author: Stephen T. Kissel
Pub Date: December 2021

Religion's influence on the Old Northwest learn more...


The African Methodist Episcopal Church and Indigenous Americans, 1816-1916
Author: Christina Dickerson-Cousin
Pub Date: December 2021

The union of Native Americans and a black church institution learn more...


Sex, Conspiracy, and Academic Freedom in the Age of JFK
Author: Matthew C. Ehrlich
Pub Date: November 2021

What two controversies tell us about academia and America, then and now learn more...



The Essential Guide to Illinois Historic Sites
Author: Charles Titus
Pub Date: February 2021

Discovering Illinois through twenty of the state's most important places learn more...


Southwestern Ohio's Musical Legacy
Author: Edited by Fred Bartenstein and Curtis W. Ellison
Pub Date: January 2021

High lonesome in the heartland learn more...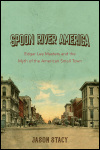 Edgar Lee Masters and the Myth of the American Small Town
Author: Jason Stacy
Pub Date: May 2021

From Main Street to Stranger Things, how poetry changed our idea of small town life learn more...


Miners, Capitalism, and Organizing in the Gilded Age
Author: Dana M. Caldemeyer
Pub Date: January 2021

The self-interest behind joining, or not joining, a union learn more...


Letters, Interviews, and Statements about Abraham Lincoln
Author: Edited by Douglas L. Wilson and Rodney O. Davis
Pub Date: Cloth: 1998; Paper: October 2020

The collected, annotated accounts of Lincoln's early life learn more...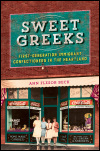 First-Generation Immigrant Confectioners in the Heartland
Author: Ann Flesor Beck
Pub Date: October 2020

Making candy--and a new life--in the Midwest learn more...


1
2
3
4
5
6
7
8
9
10
Next