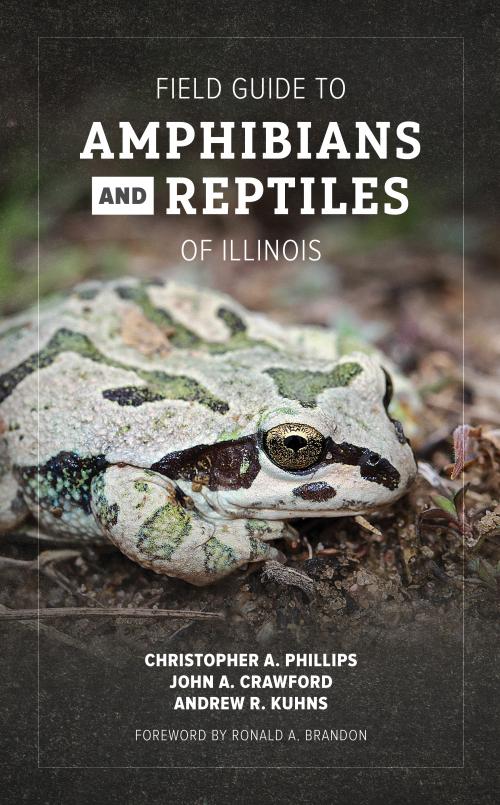 Field Guide to Amphibians and Reptiles of Illinois
Second Edition
Foreword by Ronald A. Brandon
An illustrated guide to all things herpetology in Illinois
Paper – $24.95
978-0-252-08634-2
eBook – $14.95
978-0-252-05325-2
Publication Date
Paperback: 06/28/2022
About the Book
The second edition of the
Field Guide to Amphibians and Reptiles of Illinois
offers up-to-date information on the state's 102 species of frogs and toads, salamanders, turtles, lizards, and snakes. Detailed descriptions by the authors include habitats, distinguishing features, behaviors, and other facts, while revised range maps and full-color photographs help users recognize animals in the field. In addition, an identification key and easy-to-navigate page layouts guide readers through extensive background material on each species' population, diet, predators, reproduction, and conservation status.
A one-of-a-kind resource, the Field Guide to Amphibians and Reptiles of Illinois is a definitive guide aimed at biologists, teachers, students, wildlife specialists, natural resource managers, conservationists, law enforcement officials, landowners, hobbyists, and everyone else eager to explore herpetology and nature in the Prairie State.
About the Author
Christopher A. Phillips is Principal Research Scientist and Curator of Amphibians and Reptiles at the Illinois Natural History Survey, Center for Biodiversity. John A. Crawford is Terrestrial Wildlife Ecologist at the National Great Rivers Research and Education Center. Andrew R. Kuhns is Associate Survey Scientist-Herpetologist at the Illinois Natural History Survey, Prairie Research Institute.
Reviews
---
Blurbs
"With thoughtfully revised descriptions, expanded natural history accounts, and updated range maps and photos, this guide offers something for everyone and will be a relevant resource for natural historians and herp enthusiasts alike."--Bill Peterman, The Ohio State University
---