Page:
1
2
Science, Biology

Author: Brian A. Metzke, Brooks M. Burr, Leon C. Hinz Jr., Lawrence M. Page, and Christopher A. Taylor
Pub Date: February 2022

A scientific and visually spectacular guide to every fish species in Illinois learn more...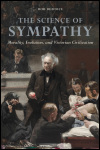 E-book Sale: $19.95
Morality, Evolution, and Victorian Civilization
Author: Rob Boddice
Pub Date: November 2016

How the first generation of Darwinists redefined the idea of sympathy learn more...



E-book Sale: $14.95

Author: Michael Kuo and Andrew S. Methven
Pub Date: May 2014

An illustrated guide to the Midwest's many mushrooms learn more...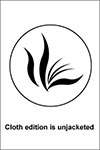 Human and Environmental Disposition and Toxicology
Author: Edited by Larry G. Hansen and Larry W. Robertson
Pub Date: March 2008

Investigating the effects of PCB toxicity on humans and the environment learn more...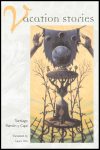 Five Science Fiction Tales
Author: Santiago Ramón y Cajal
Pub Date: 2006

Written by Nobel Prize-winning Ramón y Cajal and translated into English for the first time by MacArthur Fellow Laura Otis, these five ingenious, early science fiction tales take a politically subversive and wickedly microscopic look at the nature, allure, and danger of scientific curiosity. (Think Jules Verne!) learn more...



Author: Philip W. Smith
Pub Date: June 2002

learn more...


Author: Willi Hennig
Pub Date: 2000

learn more...


The Argument from Marginal Cases
Author: Daniel A. Dombrowski
Pub Date: 1997

learn more...


Science, Policy, and Social Issues
Author: Sheldon Krimsky and Roger Wrubel
Pub Date: 1996

learn more...


Causality, Entropy, Becoming
Author: Remy Lestienne
Pub Date: 1995

learn more...


Page:
1
2