Page:
1
2
Slavic Studies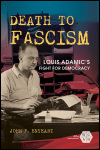 Louis Adamic's Fight for Democracy
Author: John P. Enyeart
Pub Date: July 2019

Reclaiming the life of a progressive visionary learn more...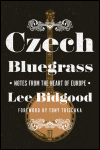 Notes from the Heart of Europe
Author: Lee Bidgood
Pub Date: October 2017

Down home in Prague and Rakovník learn more...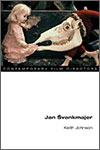 Author: Keith Leslie Johnson
Pub Date: December 2017

Animist cinema learn more...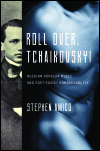 Russian Popular Music and Post-Soviet Homosexuality
Author: Stephen Amico
Pub Date: Cloth: 2014; Paper: September 2017

Sex, the body, and pop music in modern urban Russia learn more...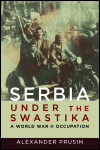 A World War II Occupation
Author: Alexander Prusin
Pub Date: July 2017

Acquiescence, collaboration, and resistance in WWII Serbia learn more...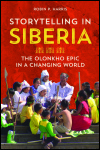 The Olonkho Epic in a Changing World
Author: Robin P. Harris
Pub Date: November 2017

How the Sakha revived a near-extinct art form learn more...


Author: Giorgio Bertellini
Pub Date: January 2015

Exploring the individual style and ever-shifting films of the award-winning Balkan auteur learn more...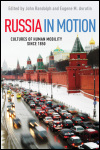 Cultures of Human Mobility since 1850
Author: Edited by John Randolph and Eugene M. Avrutin
Pub Date: July 2012

Understanding Russia's recent past and present, through the study of how people move learn more...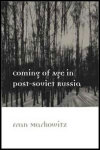 Author: Fran Markowitz
Pub Date: April 2000

The first examination of Post-Soviet adolescents and how the change from a Communist state has influenced their aspirations for the future. learn more...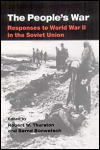 Responses to World War II in the Soviet Union
Author: Edited by Robert W. Thurston and Bernd Bonwetsch
Pub Date: October 2000

A unique and rare look into life as it was for the people in the Soviet Union during WWII, unclouded by old-style Soviet portrayals and psuedo-histories that painted a glowing portrait of the "heroic proleteriate." learn more...


Page:
1
2