1
2
3
4
5
6
7
8
9
10
Next
Folklore
Danzas y Bailes Mexicanos
Author: Edited by Olga Nájera-Ramírez, Norma E. Cantú, and Brenda M. Romero
Pub Date: June 2009

One of the first anthologies to focus on Mexican dance practices on both sides of the border learn more...


A South Carolina Slave Community
Author: Charles Joyner
Pub Date: October 2009

A new edition of the classic study of slave life in the American South learn more...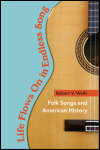 Folk Songs and American History
Author: Robert V. Wells
Pub Date: August 2009

An engaging survey of what folk songs tell us about the American past learn more...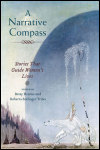 Stories That Guide Women's Lives
Author: Edited by Betsy Hearne and Roberta Seelinger Trites
Pub Date: April 2009

Exploring the narratives that orient the lives of women scholars learn more...



Author: Loyal Jones
Pub Date: October 2008

An exhaustive reference detailing the mirth and music of country music humorists and comedians learn more...


Author: Elliott Oring
Pub Date: August 2008

Exploring the structure, motives, and meanings of humor in everyday life learn more...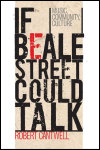 Music, Community, Culture
Author: Robert Cantwell
Pub Date: October 2008

A dazzling, expansive exploration of the culture-making activities and artifacts of everyday life learn more...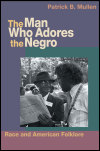 Race and American Folklore
Author: Patrick B. Mullen
Pub Date: April 2008

The challenges of interracial fieldwork learn more...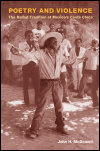 The Ballad Tradition of Mexico's Costa Chica
Author: John H. McDowell
Pub Date: February 2008

An in-depth examination of the Mexican ballad tradition of the corrido and its complex relationship with violence learn more...


Why Americans Keep Reading Them
Author: Sandra K. Dolby
Pub Date: Cloth: 2005; Paper: 2008

Understanding instead of lamenting the popularity of self-help books learn more...


1
2
3
4
5
6
7
8
9
10
Next