Previous
2
3
4
5
6
7
8
9
10
11
Next
Midwest Regional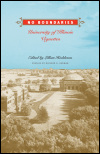 University of Illinois Vignettes
Author: Edited by Lillian Hoddeson
Pub Date: May 2004

The making of an outstanding University - biographies of legendary contributions by the University of Illinois faculty. learn more...



Mexicans and Pottery at Hull-House, 1920-40
Author: Edited by Cheryl R. Ganz and Margaret Strobel
Pub Date: May 2004

Presenting the Mexican artisans of Hull House and the history of its kilns and pottery learn more...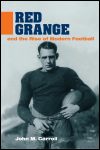 Author: John M. Carroll
Pub Date: Cloth: 1999; Paper: 2004

To understand the forces that helped create the modern superstar athlete, begin with Red Grange learn more...


Author: Hutchins Hapgood Introduction and Notes by James R. Barrett
Pub Date: August 2004

A compelling account of working-class life and politics that make up American Labor history learn more...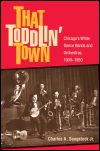 Chicago's White Dance Bands and Orchestras, 1900-1950
Author: Charles A. Sengstock Jr.
Pub Date: December 2004

The unknown story of the business behind the bands that became an industry learn more...



The Story of Lincoln Park Zoo
Author: Mark Rosenthal, Carol Tauber, and Edward Uhlir
Pub Date: November 2003

The history of one of the oldest zoos in the US, filled with pictures and wonderful stories about the people and animals who made Lincoln Park Zoo learn more...


A Study of American Journalism
Author: Upton Sinclair
Pub Date: December 2003

Upton Sinclair wrote 92 books---but is called a two-book author. The first was The Jungle----The Brass Check is the second. learn more...


Author: Leonard N. Moore
Pub Date: August 2003

learn more...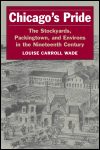 The Stockyards, Packingtown, and Environs in the Nineteenth Century
Author: Louise Carroll Wade
Pub Date: January 2003

The growth of Chicago's stockyards and the communities that were formed around them in the mid-to-late 19th century learn more...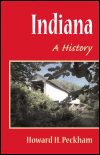 Author: Howard H. Peckham
Pub Date: August 2003

A comprehensive history of Indiana learn more...


Previous
2
3
4
5
6
7
8
9
10
11
Next