Page:
1
2
Natural History
From Grumpy Spiders to Hidden Tigers
Author: Michael R. Jeffords and Susan L. Post
Pub Date: July 2017

The journey of a lifetime through nature learn more...



Author: Cathy Cripps, Vera Evenson, and Michael Kuo
Pub Date: March 2016

An eco-centric approach to the search for fungi learn more...


Author: Larry Kanfer
Pub Date: September 2016

A photographic odyssey into a country at once familiar and undiscovered learn more...



A Field Guide to the Prairie State
Author: Michael Jeffords and Susan Post
Pub Date: April 2014

A lavishly illustrated guide to fifty of Illinois's most beautiful wildlife havens learn more...



Author: Michael Kuo and Andrew S. Methven
Pub Date: May 2014

An illustrated guide to the Midwest's many mushrooms learn more...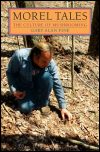 The Culture of Mushrooming
Author: Gary Alan Fine
Pub Date: March 2003

How people and groups attempt to give meaning to the natural world that surrounds them learn more...


Encounters with the Most Endangered Animals in North America
Author: Charles Bergman
Pub Date: March 2003

Wild Echoes brings the reader face to face with several of the most endangered animals in North America and offers a unique interpretation of the phenomenon of endangerment in modern life learn more...



Author: Donald F. Hoffmeister
Pub Date: July 2002

learn more...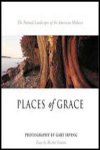 The Natural Landscapes of the American Midwest
Author: Photographs by Gary Irving; Essay by Michal Strutin
Pub Date: 1999

learn more...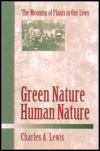 The Meaning of Plants in Our Lives
Author: Charles A. Lewis
Pub Date: 1996

learn more...


Page:
1
2