A Prairie State of Mind
A photographic odyssey into a country at once familiar and undiscovered
Cloth – $34.95
978-0-252-04033-7
Publication Date
Paperback: 02/24/2020
Cloth: 09/05/2016
About the Book
Celebrating the American heartland as only Larry Kanfer can,
A Prairie State of Mind
takes readers over fields fertile and fallow and through the eternal cycle of the seasons. Walk roads melodic with birdsong and the chatter of cicadas. Look onto hillsides plowed into geometric perfection while breathtaking thunderheads boil overhead. Experience barn textures and rusted sheds pulled from the past and wind turbines signaling the future.
Selected from Kanfer's new collection, A Prairie State of Mindportrays a land of serene beauty and startling contrasts. His perspectives, landscapes, and details embrace the Midwest, confirming that throughout the day and across time, the prairie connects us all.
About the Author
Larry Kanfer
is an award-winning photographic artist whose original artwork is available through his galleries in Champaign, Illinois, and online at www.kanfer.com. His works are featured in public and private collections nationally. His previous books of photography include
Prairiescapes; On Firm Ground; On Second Glance: Midwest Photographs
; and, with Alaina Kanfer,
Chicagoscapes; Barns of Illinois
; and
Illini Loyalty
.
---
Also by this author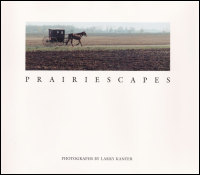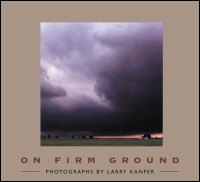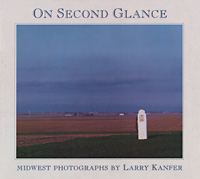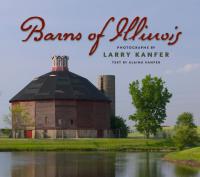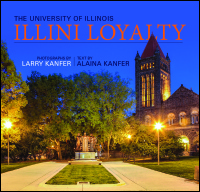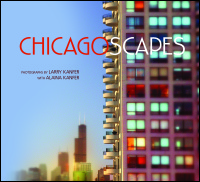 Reviews
Praise for previous books by Larry Kanfer:

"Kanfer has conjured up images that are uniquely and distinctly American."--Jonathan Yardley, Washington Post Book World

"Kanfer's atmospheric photographs evoke the quiet drama of Midwest prairies, the immensity of skies and cornfields, the poetry of changing seasons, moods, twilights, textures. . . . Poignantly, unexpectedly beautiful."--Publishers Weekly

"Kanfer's gift is that he can endow the ordinary landscape . . . with an almost magical sense of beauty."--Judith Loy, Associated Press

"Larry Kanfer is one of the country's more gifted photographers. He has the sensitivity and eye of Ansel Adams and Eliot Porter."--ARTnews

Praise for A Prairie State of Mind

"This beautifully crafted work would grace the coffee table of anyone who has a passion for the loveliness of the prairie."--Kansas History


---