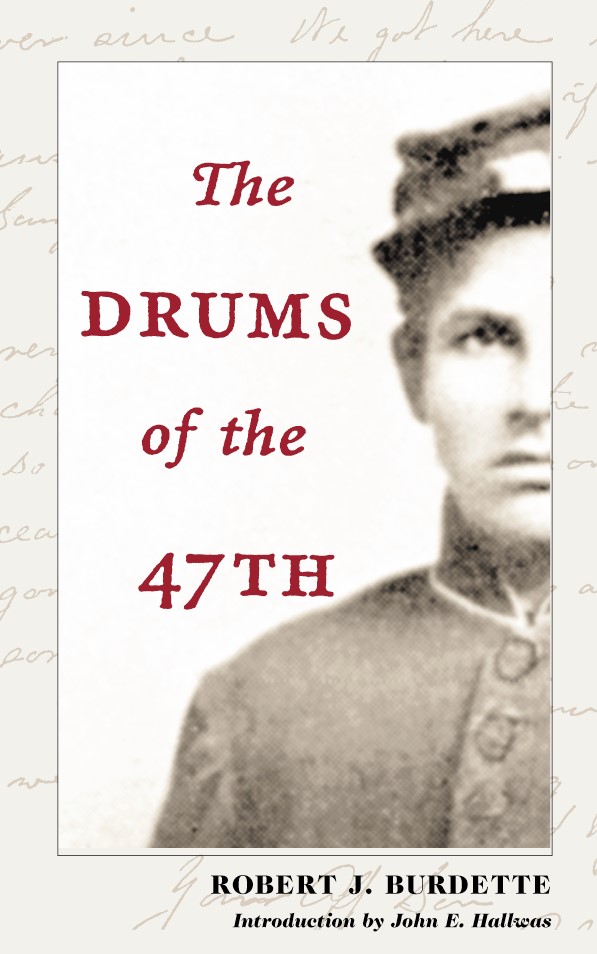 The Drums of the 47th
An extraordinarily vivid, thoughtful, and literary memoir of the common soldier's experience during the Civil War by a professional writer.
Paper – $28
978-0-252-06853-9
Publication Date
Paperback: 01/01/2000
About the Book
This eloquent memoir records the Civil War experiences of Robert J. Burdette, private in the 47th Illinois Infantry Regiment.
From Peoria to Corinth, from Corinth to Vicksburg, up the Red River country, down to Mobile and Fort Blakely, and back to Tupelo and Selma, the 47th marched three thousand miles during Burdette's tour, from March 1862 to December 1864.
In a literate voice rare in war memoirs, Burdette speaks of comradeship built and tested, the noise and confusion of the battlefield, the conflicting feelings of witnessing a military execution. Both nostalgic and piercingly immediate, his remembrances evoke the sights, sounds, smells, and above all the inner feelings stirred up by war, from exuberance to terror and from patriotic fervor to compassion for a fallen enemy.
Originally published--on the eve of another great conflict--in 1914, The Drums of the 47th is a moving depiction of the inner life of the common soldier. Like Stephen Crane's The Red Badge of Courage, Burdette's book puts a human face on the war and his words speak to all who have served or imagined serving under fire. The introduction by John E. Hallwas provides a biographical sketch of Burdette and a commentary on his engaging Civil War memoir.
---