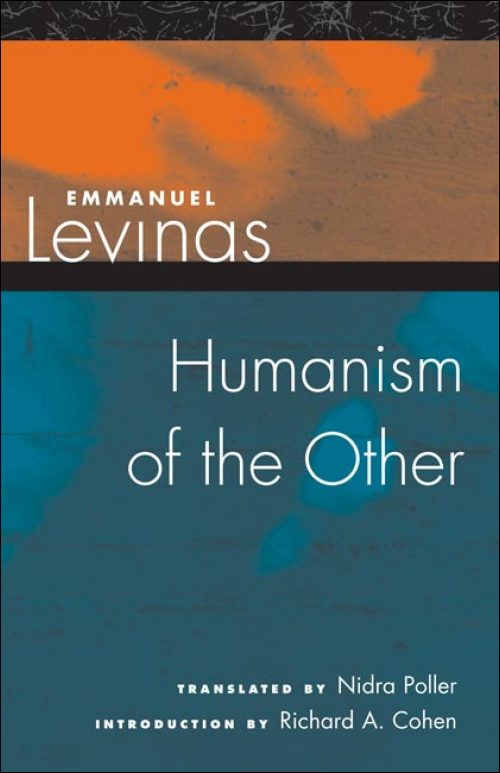 Humanism of the Other
Translated from the French by Nidra Poller. Introduction by Richard A. Cohen
This work, a philosophical reaction to prevailing nihilism in the 1960's is urgent reading today when a new sort of nihilism, parading in the very garments of humanism, threatens to engulf our civilization. ---- A key text in Levinas' work, introduces the concept of the humanity of each human being as only understood and discovered through understanding the humanity of others first
Paper – $21
978-0-252-07326-7
Publication Date
Paperback: 01/01/2006
About the Book
In Humanism of the Other,
Emmanuel Levinas argues that it is not only possible but of the highest exigency to understand one's humanity through the humanity of others. Based in a new appreciation for ethics, and taking new distances from the phenomenology of Hegel, Heidegger, Husserl, and Merleau-Ponty, the idealism of Plato and Kant, and the skepticism of Nietzsche and Blanchot, Levinas rehabilitates humanism and restores its promises.
He expresses disappointment with the revolutions that became bureaucracies and totalitarian governments, and the national liberation movements that eventually led to oppression and international wars. Defining the human as subject, ego, synthesis, identification, cognition, and mood all too easily lead to subjugation, persecution, and murder.
Painfully aware of the long history of dehumanization which reached its apotheosis in Hitler and Nazism, Levinas does not underestimate the difficulty of reconciling oneself with another. The humanity of the human, Levinas argues, is not discoverable through mathematics, rational metaphysics or introspection. Rather, it is found in the recognition that the suffering and mortality of others are the obligations and morality of the self.
About the Author
Emmanuel Levinas
(1906-95) is the author of
Time and the Other, Totality and Infinity, Otherwise than Being or Beyond Essence,
and many other philosophical texts.
Nidra Poller
is the translator of Ahmadou Kourouma's
Monnew
and Michael Jeanneret's
Perpetual Motion.
Richard A. Cohen
is the Isaac Swift Distinguished Professor of Judaic Studies at the University of North Carolina at Charlotte, and the translator of many Levinas books.
---
Also by this author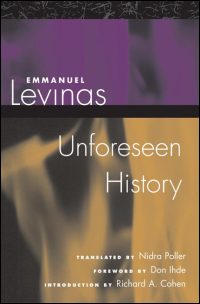 Reviews
---
Blurbs
"An interesting and long-awaited translation. Levinas is one of the central French postwar thinkers, on a par with Foucault, Althusser, Derrida, and Lacan."--Tom Rockmore, author of On Heidegger's Nazism and Philosophy and Before and After Hegel: A Historical Introduction

"Jewish, philosophical, timely, and aided by a brilliant introduction."--Emil Fackenheim, author of God's Presence in History and To Mend the World
---