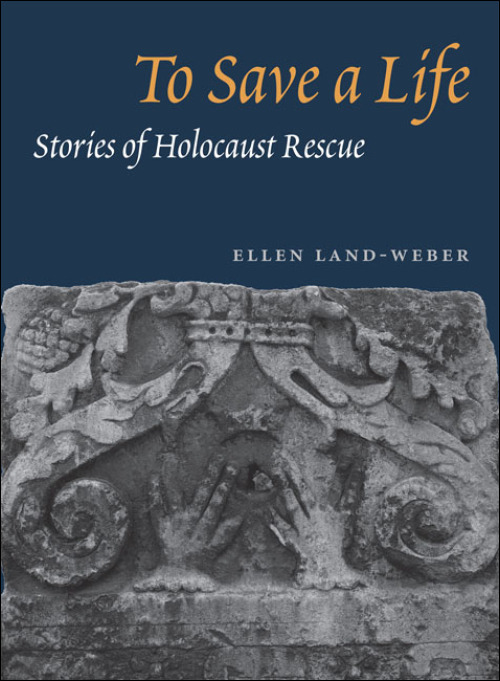 To Save a Life
Stories of Holocaust Rescue
Life-saving acts of heroism by ordinary people in the face of Nazi tyranny.
Paper – $22.95
978-0-252-07402-8
Publication Date
Paperback: 01/01/2007
About the Book
The Holocaust takes on a riveting immediacy in these true stories of the everyday, understated heroism that saved thousands of Jews from annihilation at the hands of the Third Reich. Combining personal interviews with contemporary and vintage photographs,
To Save a Life
pairs the stories of a handful of rescuers with those of the people they saved.
Ellen Land-Weber creates a moving, multidimensional picture of the evasive strategies and heart-stopping close calls that filled the years of the Holocaust for both rescuers and rescued. In paperback for the first time, the rescuees narrate their growing awareness of the tightening circle of Nazi terror, their experiences in hiding, often being shunted from one safehouse to another, and their hairbreadth separation from friends and family who did not escape.
About the Author
Ellen Land-Weber, a photographer and the professor emerita of art at Humboldt State University, is the author of and photographer for The Passionate Collector.
Reviews
"To Save a Life is more about the human capacity for selfless action and about memory than about history in any narrow sense. It should be read by a far wider audience, by anyone willing to entertain the possibility of hope."--Houston Chronicle
---