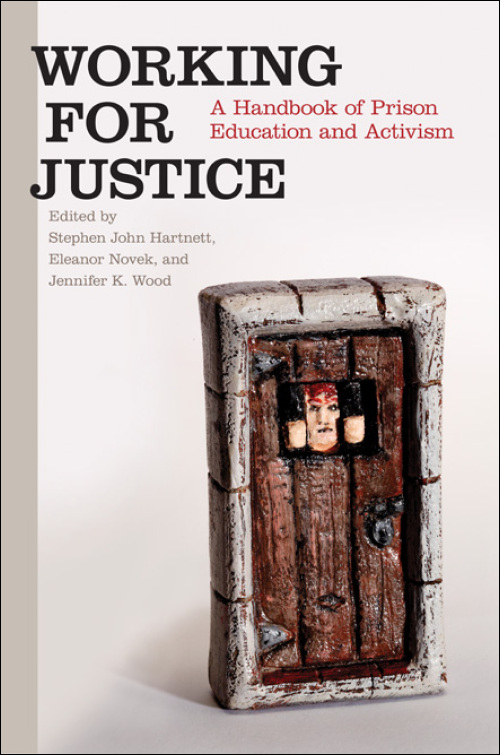 Working for Justice
A Handbook of Prison Education and Activism
Practical approaches to prison education and advocacy
Cloth – $110
978-0-252-03770-2
Paper – $27
978-0-252-07922-1
eBook – $19.95
978-0-252-09496-5
Publication Date
Paperback: 06/10/2013
Cloth: 06/10/2013
About the Book
This collection documents the efforts of the Prison Communication, Activism, Research, and Education collective (PCARE) to put democracy into practice by merging prison education and activism. Through life-changing programs in a dozen states (Arizona, Colorado, Illinois, Indiana, Massachusetts, Michigan, New Jersey, Ohio, Pennsylvania, Texas, Virginia, and Wisconsin), PCARE works with prisoners, in prisons, and in communities to reclaim justice from the prison-industrial complex. The materials in this volume present a sweeping inventory of how communities and individuals both within and outside of prisons are marshaling the arts, education, and activism to reduce crime and enhance citizenship. Documenting hands-on case studies that emphasize educational initiatives, successful prison-based programs, and activist-oriented analysis,
Working for Justice
provides readers with real-world answers based on years of pragmatic activism and engaged teaching.
Contributors are David Coogan, Craig Lee Engstrom, Jeralyn Faris, Stephen John Hartnett, Edward A. Hinck, Shelly Schaefer Hinck, Bryan J. McCann, Nikki H. Nichols, Eleanor Novek, Brittany L. Peterson, Jonathan Shailor, Rachel A. Smith, Derrick L. Williams, Lesley A. Withers, Jennifer K. Wood, and Bill Yousman.
About the Author
Stephen John Hartnett
is chair and professor of communication at the University of Colorado, Denver, and the editor of
Challenging the Prison-Industrial Complex: Activism, Arts, and Educational Alternatives.
Eleanor Novek
is an associate professor of journalism at Monmouth University.
Jennifer K. Wood
is an associate professor of communication arts and sciences at Penn State New Kensington.
---
Also by this author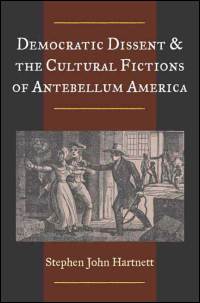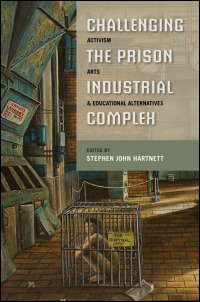 Reviews
"Here unusual perspectives are provided by academics from 14 institutions all linked by teaching in communications and related fields. . . . such scholars have valuable experience and insights involving current issues on prison education and the need to break from the past. . . . All contributors deserve accolades. Recommended."--
Choice
"The ten essays in this book set examples for and encourage imaginative redirections in education inside and outside of the prison, as well as transitional and community supports, advocacy, and mainstream media."--
Rhetoric & Public Affairs
---
Blurbs
"Combining perspectives of communication studies, prison art programs, and prison education, Working for Justice contributes significantly to the current conversation about methods to combat the violence and racism inherent in America's prison system. The book's call to action will challenge the reader to engage as a participant in social change."--Judith A. Scheffler, editor of Wall Tappings: Women's Prison Writings, 200 A.D. to the Present

"Here unusual perspectives are provided by academics from 14 institutions all linked by teaching in communications and related fields. . . . such scholars have valuable experience and insights involving current issues on prison education and the need to break from the past. . . . All contributors deserve accolades. Recommended."--Choice
---