Page:
1
2
3
4
Architecture / Landscape Arch
Author: Chicago Architecture Center and John Hill
Pub Date: June 2021

Exploring a new century of architecture in the Windy City learn more...


The Twenty-First-Century Edition
Author: Pier Luigi Nervi
Pub Date: August 2018

Architectural visions of concrete and beauty learn more...


Patterns of Production in the Work of Pier Luigi Nervi
Author: Thomas Leslie
Pub Date: December 2017

The architecture and achievements of a twentieth-century master learn more...



Building the University of Illinois Campus
Author: Lex Tate and John Franch
Pub Date: May 2017

The grand plans and intimate stories behind the creation of a classic American campus learn more...



A University of Illinois Coloring Book
Author: University of Illinois Press
Pub Date: May 2017

In your hands and under your crayons: the first-ever U of I adult coloring book learn more...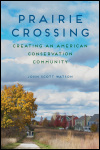 Creating an American Conservation Community
Author: John Scott Watson
Pub Date: March 2016

The vision and the reality of returning nature to the suburbs learn more...


Reinventing the Postindustrial City
Author: Edited by Paul Hardin Kapp and Paul J. Armstrong
Pub Date: Cloth: 2012; Paper: August 2015

Revitalizing Rust Belt cities into vibrant urban centers learn more...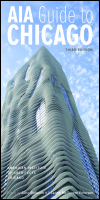 Author: American Institute of Architects Chicago Edited by Alice Sinkevitch and Laurie McGovern Petersen
Pub Date: June 2014

The premier guidebook to the best of Chicago architecture learn more...



Taking the Prairie School to Europe
Author: Vincent L. Michael
Pub Date: July 2013

One of Frank Lloyd Wright's earliest apprentices, a visionary of modern Catholic church buildings learn more...


Author: Patrick T. McBriarty
Pub Date: October 2013

A photographic guidebook to Chicago's amazing moveable bridges learn more...


Page:
1
2
3
4