Page:
1
2
3
4
5
6
7
8
9
Education
Author: Edited by Bill Cope and Mary Kalantzis
Pub Date: February 2009

Exploring the anywhere/anytime possibilities for learning in the age of digital media learn more...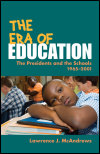 The Presidents and the Schools, 1965-2001
Author: Lawrence J. McAndrews
Pub Date: Cloth: 2006; Paper: 2008

The first comprehensive study of the politics and policies of public and nonpublic school aid and desegregation at the end of the twentieth century learn more...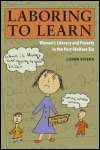 Women's Literacy and Poverty in the Post-Welfare Era
Author: Lorna Rivera
Pub Date: September 2008

The struggle for literacy, education, and employment for women during welfare reform learn more...



School Desegregation in Mobile, Alabama, 1954-97
Author: Richard A. Pride
Pub Date: Cloth: 2002; Paper: 2008

Exploring who benefits and who pays when different narratives of race compete for acceptance learn more...


Public Intellectual and Nobel Peace Laureate
Author: Edited by Beverly Lindsay
Pub Date: June 2008

The legacy of an exceptional world leader learn more...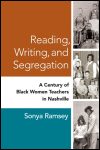 A Century of Black Women Teachers in Nashville
Author: Sonya Ramsey
Pub Date: February 2008

Teachers' stories of the segregation and integration of Nashville schools learn more...


Girls and Sex Education before the 1960s
Author: Susan K. Freeman
Pub Date: July 2008

An informed perspective on sex education in the 1940s and 1950s learn more...


Chicago Public Education, 1929-1970
Author: John F. Lyons
Pub Date: July 2008

Measuring the impact of the Chicago Teachers Union on public education in Chicago learn more...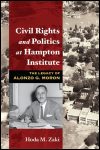 The Legacy of Alonzo G. Moron
Author: Hoda M. Zaki
Pub Date: January 2007

The heavy price paid by the president of a Southern black college for his civil rights activism learn more...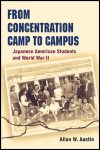 Japanese American Students and World War II
Author: Allan W. Austin
Pub Date: Cloth: 2004; Paper: 2007

Exploring racism and multiculturalism in WWII-era Japanese American student resettlement learn more...


Page:
1
2
3
4
5
6
7
8
9