Page:
1
2
3
4
5
Music, Jazz, Blues, Soul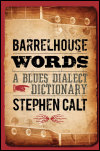 A Blues Dialect Dictionary
Author: Stephen Calt
Pub Date: October 2009

An exhaustive, engrossing lexicon of blues idioms learn more...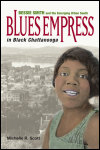 Bessie Smith and the Emerging Urban South
Author: Michelle R. Scott
Pub Date: August 2008

The cultural and industrial reconstruction of the South, explored through a major figure in early black music learn more...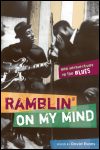 New Perspectives on the Blues
Author: Edited by David Evans
Pub Date: February 2008

An exceptionally diverse look at blues history, styles, and performances learn more...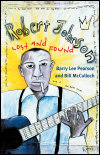 Author: Barry Lee Pearson and Bill McCulloch
Pub Date: August 2008

The biography of a giant in the history of blues music learn more...


The Life and Music of Hazel Dickens
Author: Hazel Dickens and Bill C. Malone
Pub Date: April 2008

The life story of singer and songwriter Hazel Dickens, the inspiring voice of a whole generation of women and workers learn more...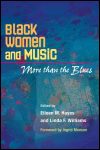 Author: Edited by Eileen M. Hayes and Linda F. Williams
Pub Date: April 2007

Analyzing black women's contributions to hip-hop, gospel, classical music, jazz, electric blues, and more learn more...


Author: David Whiteis
Pub Date: April 2006

A descriptive tour through the places and personalities of the Chicago Blues scene, past and present learn more...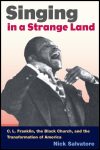 C. L. Franklin, the Black Church, and the Transformation of America
Author: Nick Salvatore
Pub Date: July 2006

The remarkable biography of a magnetic leader, a very human man, and the father of "the Queen of Soul" learn more...


Jazz and Blues in American Film, 1927-63
Author: Peter Stanfield
Pub Date: July 2005

How the "dark continent" of blues and jazz provided Hollywood with a resonant resource to construct and negotiate the boundaries of American cultural identity learn more...


Author: Michael T. Bertrand
Pub Date: 2005

How a white take on black sounds revolutionized race relations learn more...


Page:
1
2
3
4
5